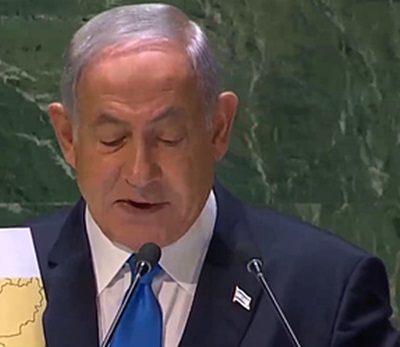 Jerusalem, Oct 24 (IANS) Israeli Prime Minister Benjamin Netanyahu on Tuesday said that his country would not stop attacking the targets in Gaza Strip until Hamas is completely destroyed.
Netanyahu said this while interacting with soldiers of the Yahalom — a special unit of the Israel Defense Forces.
He told the soldiers that Israel was looking forward to the next phase of war which would be coming soon.
Netanyahu said that Israel has been striking the enemy with tremendous force and heavy casualties have been inflicted upon terror outfit Hamas.
He also said that the Israeli forces were attacking in northern areas as well as in the West Bank.
The Yahalom unit commanders also briefed Netyanahu about its operational capabilities.