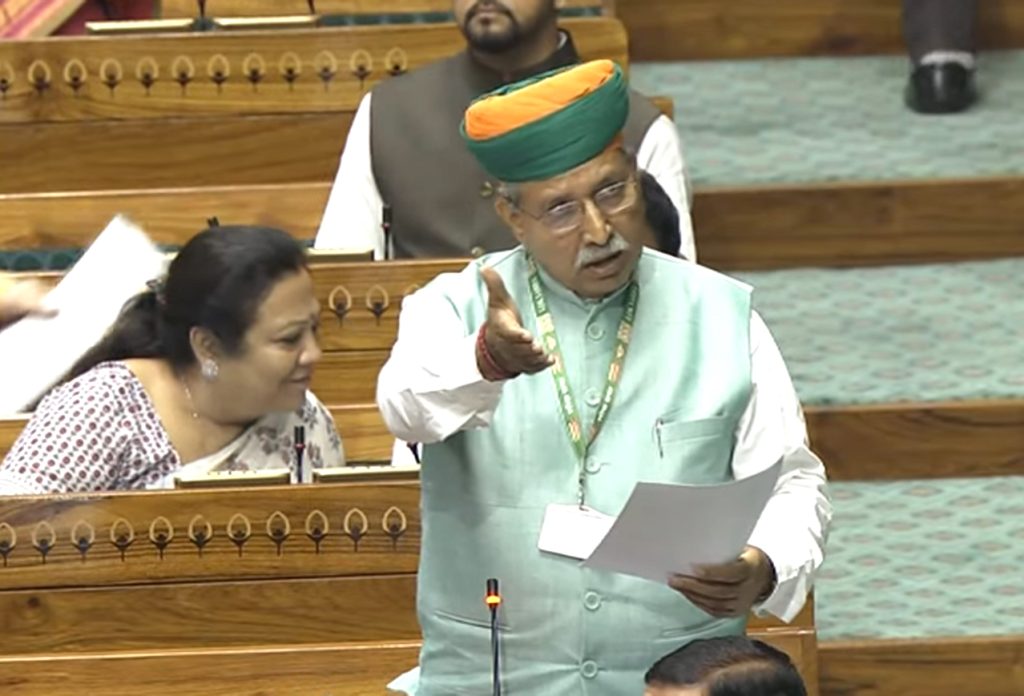 New Delhi, Sep 20 (IANS) The historic Nari Shakti Vandan Adhiniyam or the women's reservation bill was passed by the Lok Sabha on Wednesday, by an overwhelming 454 votes, after a day-long discussion, with only AIMIM members Asaduddin Owaisi and his colleague Imtiaz Jaleel voting against it.
The 128th Constitutional Amendment Bill was passed after voting, where 454 members voted in favour of the bill, while two AIMIM members voted against it.
Speaking to reporters later, Owaisi contended that he voted against the bill as "the justification that is being given for the bill is that more women will get elected to Parliament. If that is the justification, why that justification is not being extended to the OBC and Muslim women whose representation in this august House is minimal".
"We know Muslim women are seven per cent of the population, but in this Lok Sabha their representation stands at only 0.7 per cent," he said.
Earlier Owaisi, during his participation in the debate, said the bill would only facilitate "Savarna" women participation.
After the bill was passed, Speaker Om Birla asked Owaisi to present his point.
Owaisi said he would move his amendment and sought a division on it, to which Birla quipped: "No one is on your side."
At this point, Owaisi and Jaleel gestured towards the sky.
The bill grants 33 per cent seats to women in the lower house and state legislative assemblies. The bill will now move to Rajya Sabha for discussion and passing.