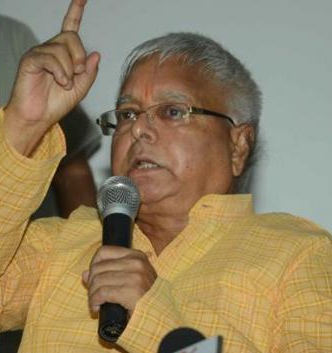 Patna, July 5 (IANS) RJD national President Lalu Prasad Yadav on Wednesday mounted a major attack on Prime Minister Narendra Modi and asserted that he will uproot him from power.
Addressing party leaders and supporters on the occasion of 27th formation day of the party here, he said: "The price rise of every essential is very high. Common people of the country are upset with it. Leaders of BJP-RSS have distorted the atmosphere of the country. They are pushing people to hatred."
"Baba Saheb Bhim Rao Ambedkar had given the Constitution and they are trying to remove it from the country. In the past, there was a trend about police threatening poor people in the name or FIRs, the Central government is doing the same," he said.
"Do you know what would happen with you when you are not in power? The Lok Sabha election is commencing in 2024. Karnataka was just a 'jhanki' (preview). We will uproot Narendra Modi and throw him out of power. There were 17 parties that assembled in Patna on June 23 and we are meeting again on July 17 in Bangalore," Lalu Prasad said.
During his speech, he also said that the name of Rashtriya Janata Dal (RJD) was suggested by senior socialist leader and former Karnataka Chief Minister Ram Krishna Hegde.
During the occasion, he remembered the late Ram Vilas Paswan and said that Wednesday is his birth anniversary
Besides, the RJD chief also remembered Raghuvansh Prasad Singh, Vidyasagar Nishadh, Ramai Ram, Mohammad Taslimuddin, Mohammad Shahabiddin, Sitaram Singh, and Bhagwatia Devi as well.