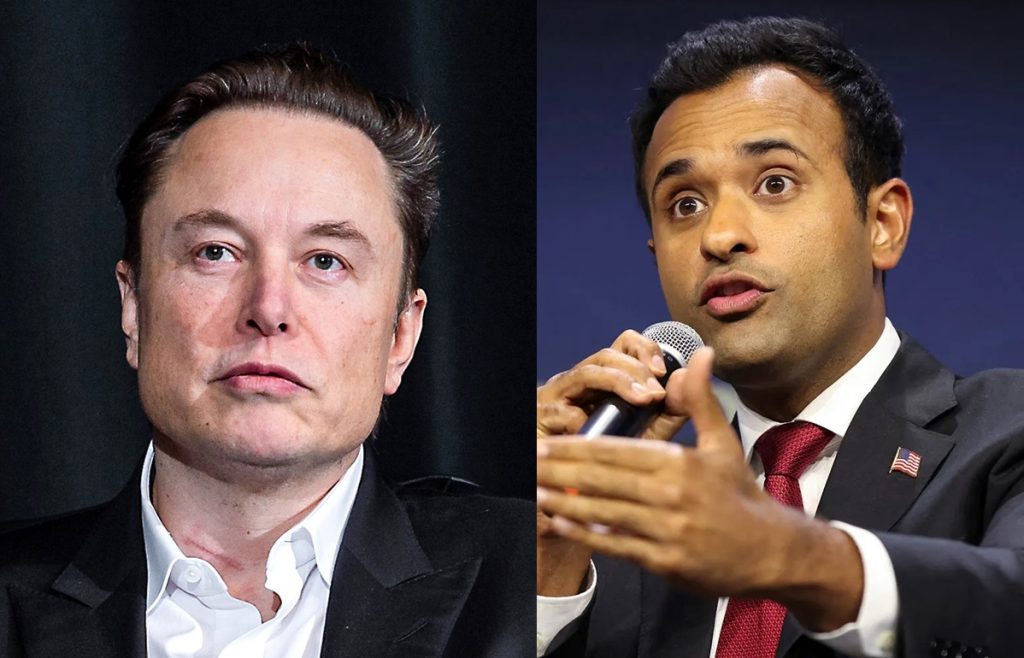 Washington, Aug 28 (IANS) Fresh out of the first Republican primary debate, Indian-American candidate Vivek Ramaswamy has suggested that he would want to have Elon Musk on as an advisor if he wins the 2024 presidential election.
Ramaswamy said he wants to bring in people with "a blank fresh impression", after a voter at a town hall in Iowa asked the 38-year-old entrepreneur last week where he would seek guidance if elected, The Hill reported, citing NBC News.
"I've enjoyed getting to know better, Elon Musk recently, I expect him to be an interesting adviser of mine because he laid off 75 per cent of the employees at Twitter," Ramaswamy said.
Ramaswamy has previously complimented Musk's management of X, previously Twitter, saying he would run the government the way that Musk runs the social media company.
"What he did at Twitter is a good example of what I want to do to the administrative state," Ramaswamy had said in an interview on Fox News last week.
"Take out the 75 per cent of the dead weight cost, improve the actual experience of what it's supposed to do. He put an X through Twitter, I'll put a big X through the administrative state," he said, adding: "So, that's where I'm at on common tactics with Elon."
Musk, who had previously pledged support for Florida Governor. Ron DeSantis' White House bid, called Ramaswamy "increasingly compelling", as the Indian-American faced his first political debate in Wisconsin to select the Republican Party's 2024 presidential nominee.
The tech billionaire had also called the youngest presidential aspirant a "very promising candidate", referring to Ramaswamy's interview with talk show host Tucker Carlson.
Ramaswamy believes it's time for an "outsider" in the White House in 2024, and is almost tying up with DeSantis at number two in polls, beating fellow Indian-American Nikki Haley and former Vice President Mike Pence.
A Yahoo News/YouGov poll released last week showed DeSantis in second place in the Republican race with 12 per cent support — just four points ahead of Ramaswamy.
With a worth of more than $950 million, Ramaswamy raised more than $450,000, with an average donation of $38, in the first hour after the Republican debate.
In addition, he was the most Google-searched Republican candidate, followed by Haley, according to Fox News.