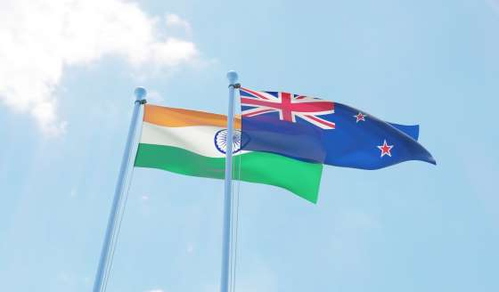 Wellington, Oct 11 (IANS) The number of visitor arrivals from India to New Zealand reached a record high of 70,100 in August year, according to data released by the country's statistical agency on Wednesday.
According to Stats NZ, India is the fifth largest source of overseas visitors to New Zealand, behind Australia, the US, the UK and China.
India's ranking as a source has progressively risen from 19th in 2003, 10th in 2013, and 9th in 2019.
"About 6 in 10 visitor arrivals from India came to visit friends and relatives in the August 2023 year, compared with 3 in 10 in 2003," the agency's population indicators manager Tehseen Islam said.
"This mirrors the growing Indian population living in New Zealand and connections with India."
Overall, there were 206,800 overseas visitor arrivals in August 2023, or 82 per cent of the pre-Covid level in August 2019.
By comparison, overseas visitor arrivals in August 2022 were 129,800, or 52 per cent of the August 2019 level.
About 14,000 more overseas visitors arrived from the US in July and August 2023, compared with July-August 2019, coinciding with the FIFA Women's World Cup 2023 hosted by New Zealand and Australia.