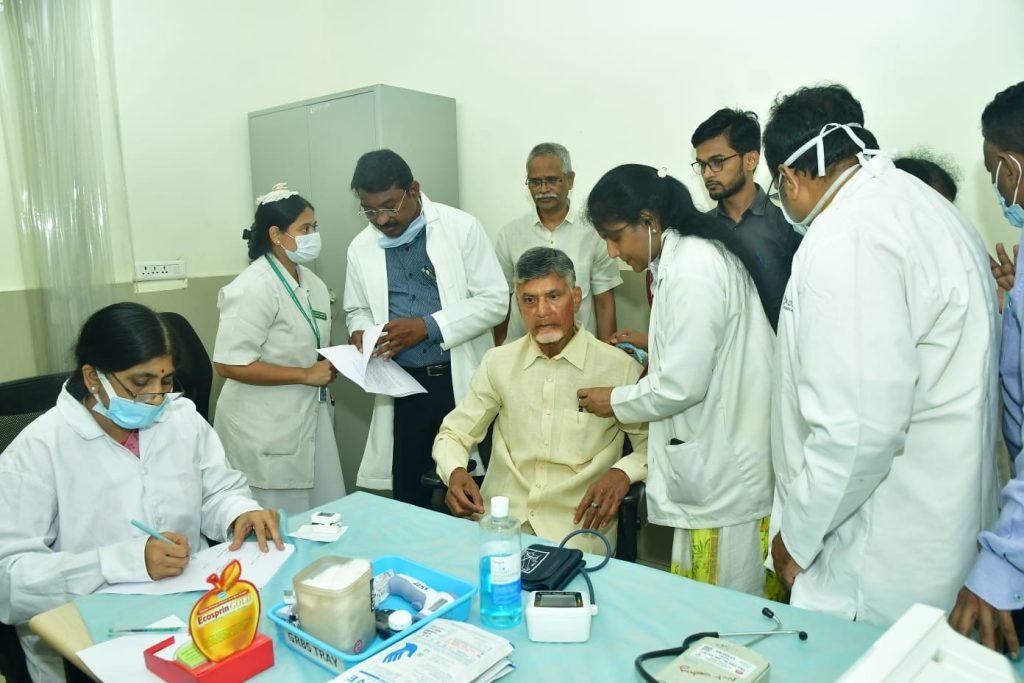 Vijayawada, Oct 9 (IANS) In another setback to TDP supremo and former Chief Minister N. Chandrababu Naidu in Skill Development Corporation scam, the Vijayawada ACB Court on Monday dismissed his bail petition.
However, the court also dismissed the petition by the CID seeking Naidu's custody for another five days for further questioning in the case.
Judge, B.S.V. Himabindu, who had completed the hearing on both the petitions on October 6, pronounced the orders on Monday.
The CID, which questioned Naidu in the case in Rajahmundry Central Jail on September 23 and 24, had sought his further custody saying Naidu did not cooperate during the two-day interrogation.
Supreme Court lawyer Pramod Kumar Dubey had argued the case on behalf of Naidu while Additional Advocate General P. Sudhakar Reddy had presented the arguments on behalf of the CID.
The Telugu Desam Party (TDP) chief is now likely to approach Andhra Pradesh High Court for bail.
Meanwhile, the ACB court also took up hearing on Prisoner Transit (PT) warrants issued by the CID against Naidu in Amaravati Inner Ring Road alignment and AP FiberNet scam cases. It heard the arguments from both sides and adjourned the hearing to Tuesday.
The ACB court's judgment came as a second blow to Naidu in his legal fight on Monday. Earlier, the High Court had dismissed his anticipatory bail petitions in Amaravati Inner Ring Road case and FiberNet case.
Justice K. Suresh Redy also rejected Naidu's plea for anticipatory bail in the Angallu violence case.
Naidu and other TDP leaders were booked by the police in connection with the violence that took place in Angallu village in Annamayya district during his tour of irrigation projects in August. The CID had arrested Naidu on September 9 in the Skill Development scam which allegedly took place when he was the Chief Minister.
The next day, the Vijayawada ACB court sent him to judicial custody. Last week, his custody was extended till October 19. He remains lodged in Rajahmundry Central Jail.
On September 22, the Andhra Pradesh High Court had dismissed Naidu's petition to quash the FIR registered against him and to set aside his judicial remand. Naidu has approached the Supreme Court, challenging the High Court order. The petition was taken up for hearing by the apex court on Mondaybut adjourned to Tuesday.