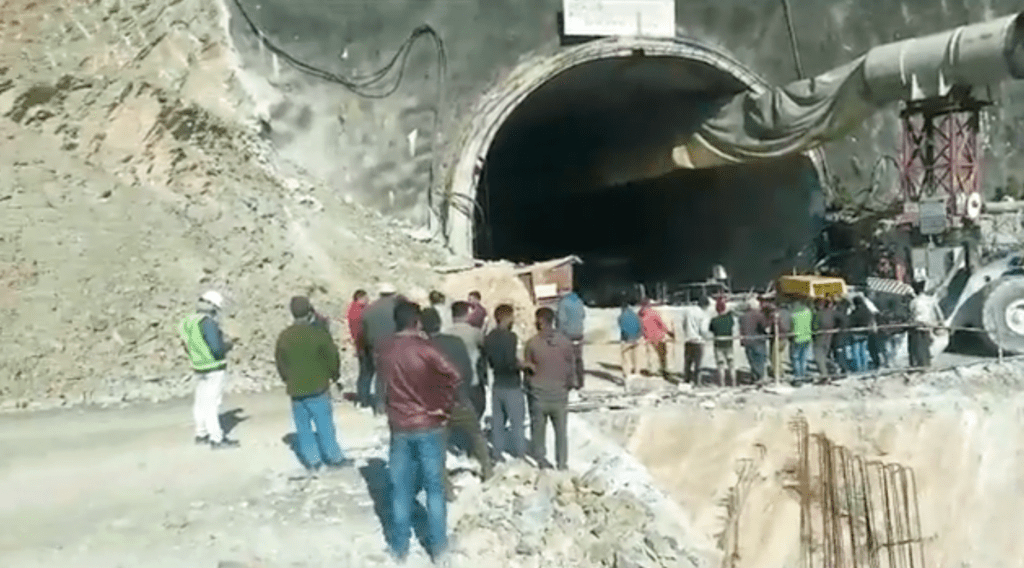 Uttarkashi, Nov 21 (IANS) Fresh pictures that emerged from the site of the Silkyara tunnel collapse in Uttarakhand showed that the 41 labourers trapped inside were mostly safe, an official said on Tuesday, adding that those engaged in the rescue operations will now try to drill the tunnel vertically to create an evacuation passage.
Thick pipes have been brought to the Silkyara Tunnel by helicopter from Odisha and a large vertical drilling machine has been brought to create the evacuation passage.
These heavy-duty pipes and the vertical drilling machine will be taken to the mountain above the tunnel for boring, officials said.
Arnold Dix, an international tunneling expert from Australia, is leading the rescue operation.
The official said the location for drilling above the tunnel has already been identified and the rescue team is ready to execute the entire operation.
The vertical machine will conduct drilling from above the tunnel towards the bottom. The special feature of this machine is that it can perform drilling in a large area.
On Tuesday, officials successfully established communication with the trapped workers with the help of an endoscopic camera.
The labourers appeared on camera for the first time since being trapped ten days ago.
On November 12, it was reported that a portion of the under-construction tunnel from Silkyara to Barkot collapsed due to debris falling in the 60 metre stretch on the Silkyara side of the tunnel.