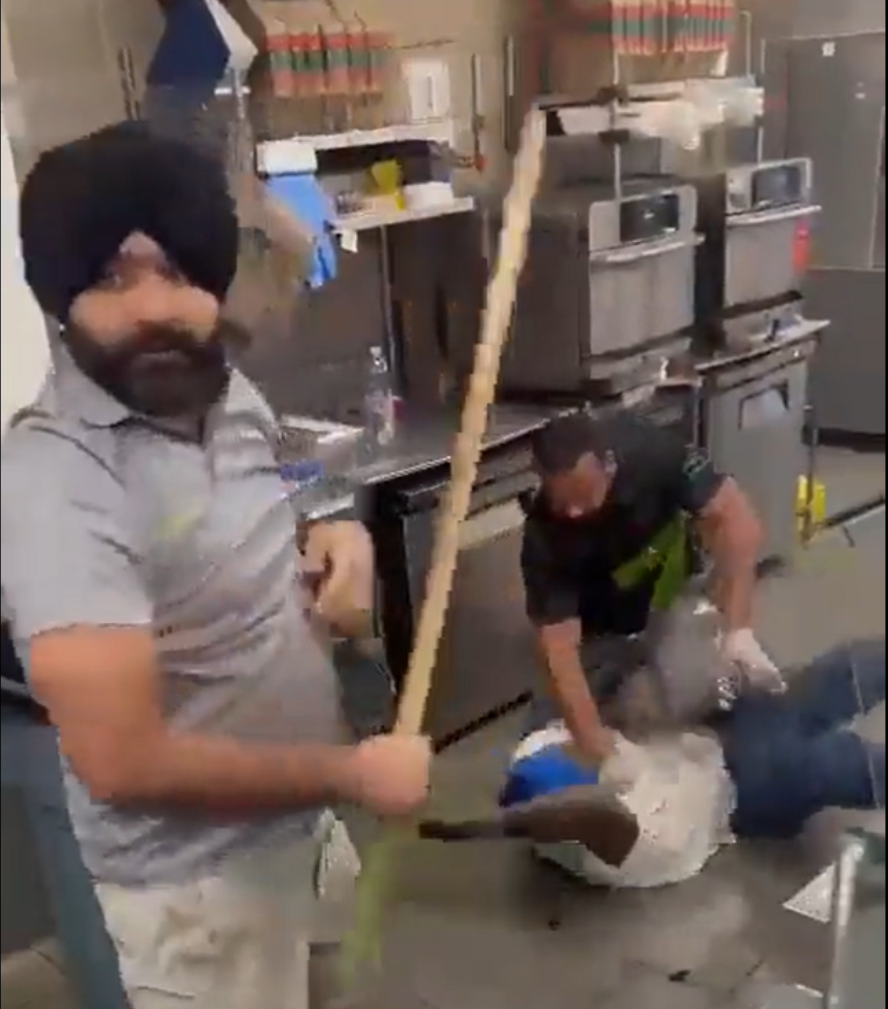 New York, Aug 7 (IANS) Two US convenience store employees, including a Sikh, are now facing an investigation for thrashing a shoplifter with a stick in a 5-minute video clip, which went viral late last month.
"It has been brought to our attention that a video of two 7-Eleven employees assaulting a robbery suspect has been circulating. We are aware of the incident and the investigation is ongoing," the Stockton Police said.
The video shows a man, his face covered with a blue t-shirt, throwing boxes of cigarettes and other products into a trash can at a 7-Eleven location in California on July 28.
Despite warnings and pleas from the store keepers, the shoplifter continues to empty the shelves, and at one point, also pulls out a knife and threatens them.
As he prepares to flee with the stolen items, a store employee tries to stop him, which leads to a scuffle. The Sikh then enters with a wooden stick and starts beating the robber until he pleads for mercy.
"The case has been assigned to our Investigations Bureau for follow up interviews and evidence review. Once the investigations are complete the findings will be forwarded to the San Joaquin County District Attorney for review," the police said.
No other information was released by the Stockton Police Department. After being struck several times with a stick, the shoplifter is escorted out of the store by the man who filmed the incident, who had stopped at the store for gas and a Red Bull.
According to CBS news, the store employees told the man filming the video that the robber had tried to do the same thing on three separate occasions.