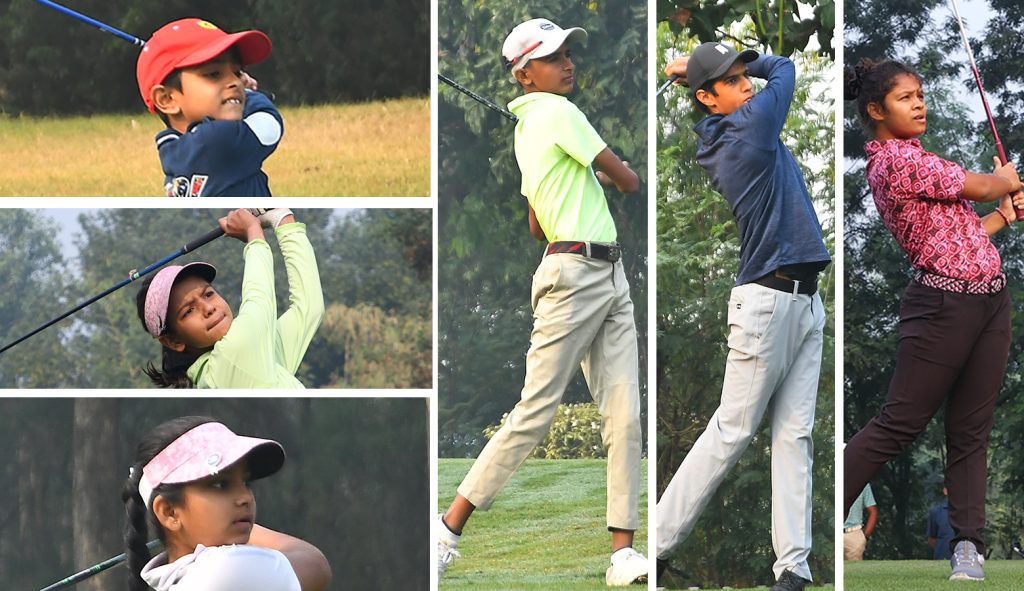 Gurugram, Nov 3 (IANS) It was a day of hat-tricks and a lot of low scoring as the youngsters braved smog and slight chill to make the third leg of the US Kids Golf memorable at the Classic Golf and Country Club.
Amaira Gulati in Girls 8, Zorawar Singh Chahal of Mohali in Boys 9 and Aanya Dandriyal in Girls 9-10 won for the third time in three events this season, while Prince Bainsla (Boys 13-14), Manyaveer Bhadoo (Boys 15-18) and Parnika Sharma (Girls 13-14) shot excellent under par rounds to win their sections. Prince, who won the second leg after finishing second in the opening event, shot 3-under 69 for the second time in succession, underlining his huge potential.
Bhadoo, who was so consistent and winning often last season, did not play the first two legs, but returned with a win this week as he shot the day's best score of 4-under 68 and Parnika Sharma, who was second in the first leg, and third in second leg, finally got to the top for the first time this season with 2-under 60.
Nihal Cheema coming in for the first time this season, unseated Ranveer Baloria from the top spot. Baloria won the previous two legs, but Cheema shot even par 36 for his nine-hole round and took the honours as Siddhik Chaturvedi and Baloria were behind him in that order,
Zorawar Singh Chahal went one over 37 but stayed a winner again.
Divjot Kumar Gupta, winner of the first two legs, shot the same score as Kabir Goyal (NOIDA) and Ojasv Saraswat but lost out in the 3-way play-off. Kabir won the sudden death, pushing the other two to tied second place at the same even par 36 for nine holes.
Amaira Gupta was consistently winning yet again, but her score of 5-over 41 was way below her underscores in the first two legs.