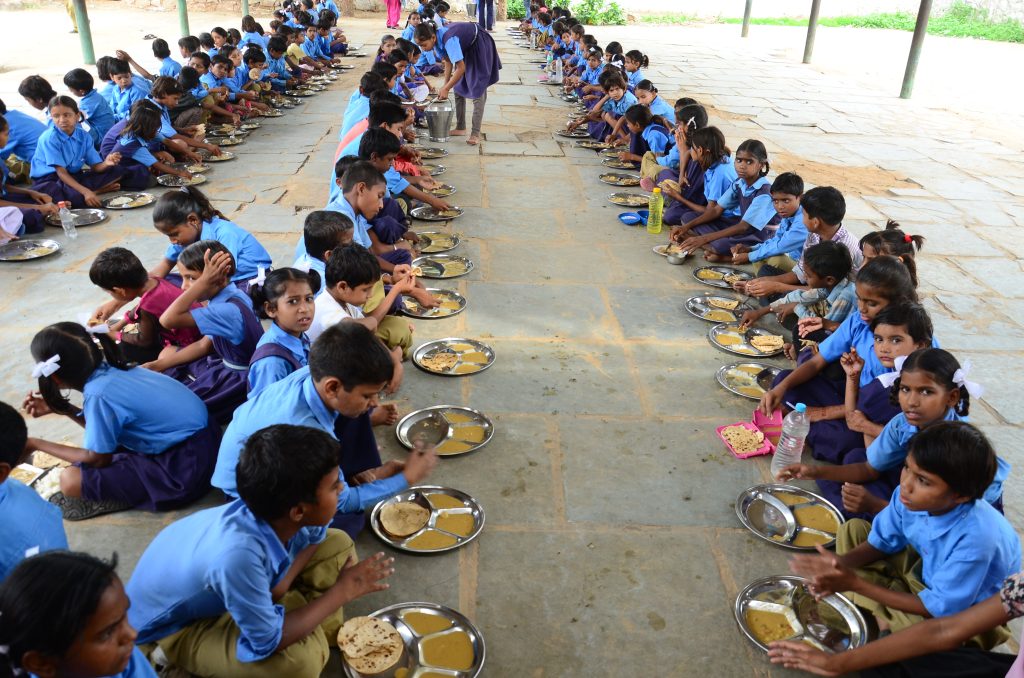 Lucknow, Nov 19 (IANS) To ensure quality of food being served to children in anganwadi centres, the Uttar Pradesh government is planning a uniform menu for mid-day meals that would also include millets, seasonal vegetable, fruits and soyabean.
The state government had recently passed an order that only hot cooked meals were to be served to children under the scheme.
A government spokesperson said the same food that is served to children in basic education schools, will be served to children in anganwadi centres. The state-level task force on mid-day meals is preparing a proposal which will then be sent to Chief Minister Yogi Adityanath for approval.
The task force has suggested that for about 65 per cent anganwadi centres located on the premises of primary and upper primary schools, food will be prepared in the kitchen of these schools. It therefore makes sense, the official said, to have the same menu as that prescribed in the PM Nutrition Scheme.
The official said the menu for the week could include 'roti', 'tahari', lentils, seasonal vegetables and fruits with added soyabean.
On Tuesday, students could be served rice with lentils and vegetables while Wednesday could see 'tahari' with seasonal vegetables and soyabeans.
On Thursday students could be served roti with dal and vegetables while on Friday and Saturday, 'tahari' with seasonal vegetables and soyabeans, and lentils with rice and vegetables respectively could be served.
Chief secretary D.S. Mishra has directed officials that under PM Nutrition in the co-located anganwadi centres, hot cooked food should be prepared and made available to the children. Also, the anganwadi centres located within 200m should be linked to the nearest primary school.
Mishra said the responsibility of delivering the prepared cooked meals to the anganwadi centres and serving it to the children should be given to anganwadi helpers. If there are two schools within a radius of 200 m, priority should be given to the nearest primary and upper primary schools.