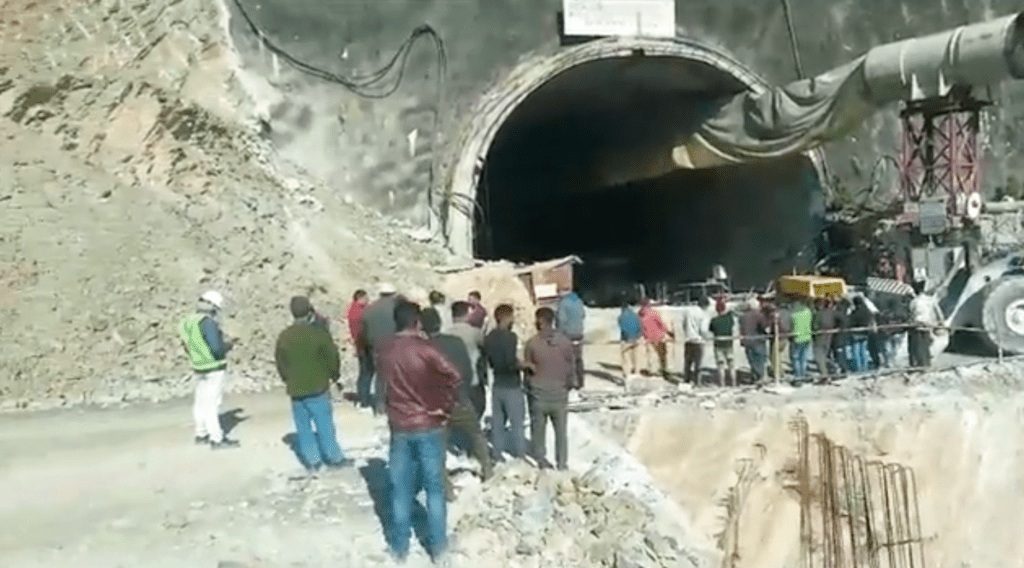 Dehradun, Nov 12 (IANS) At least 35 workers were trapped inside an under construction tunnel on Yamunotri national highway in Uttarakhand's Uttarkashi district on Sunday after a landslide led to a part of the structure collapsing and all efforts are on to rescue them, officials said.
The tunnel is a part of the Char Dham project and is supposed to connect Silkyara to Dangalgaon, reducing the distance between them by at least 25 kms when completed.
ADG Law and Order A.P. Anshuman said that no death has been reported yet. The NDR, SDRF and other rescue teams have reached the spot along with the police force.
According to the information, the accident happened at 5 a.m. on Sunday at a distance of 200 meters from the tunnel entrance towards Silkyara, while the workers were 2,800 meters inside the entrance.
With a total length of 4.5 km, construction of 4 km has already been completed. It was supposed to be completed by September 2023, but has been delayed.
Authorities said a narrow opening has been made to pass oxygen into the tunnel as personnel of several teams of the NDRF, the SDRF and fire brigade work on to rescue the trapped workers.