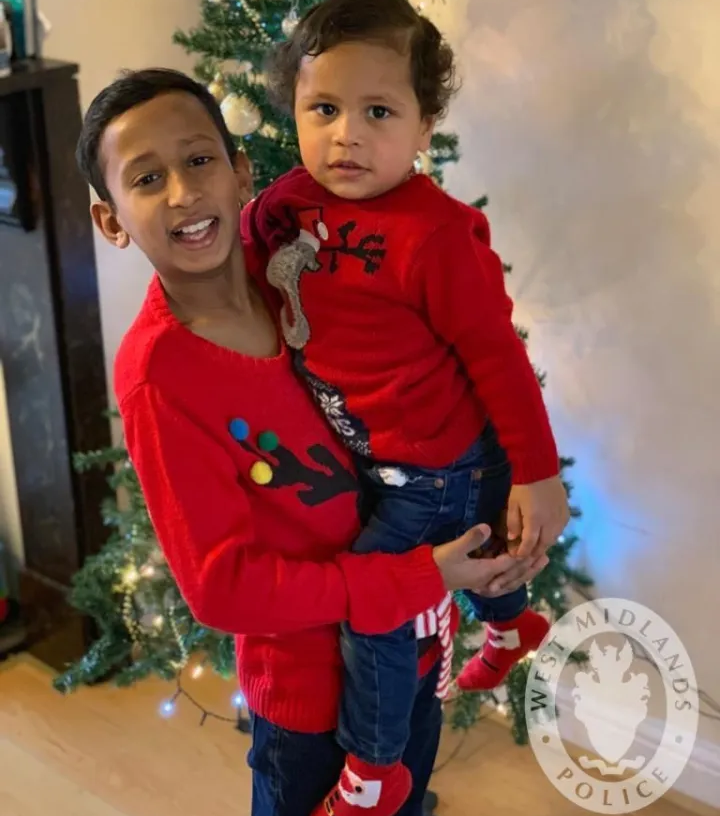 London, Aug 12 (IANS) A UK court began hearing the case of two Indian-origin brothers, aged one and 10 years, who were killed when men involved in high speed racing along a busy road careered into their family's car in 2019.
Sanjay Singh and his infant brother Pawanveer died on the spot on March 14, 2019 when the BMW driven by their mother was struck by a speeding Audi S3 whose driver then fled the scene.
Police arrested Mohammed Sullaiman Khan and Hamza Shahid, 36, who were allegedly involved in a 'spontaneous race' before Khan's Audi A3 smashed into the BMW, BirminghamLive reported.
"It was the blue Audi that collided with the mother's car. We say that the drivers of both cars are responsible," prosecutor Robert Price, opening the case at Wolverhampton Crown Court earlier this week, said.
Mother Arathi Nahar, who was behind the wheels, told the court that she had 'no chance' of avoiding the deadly collision as her car was 'propelled' onto the pavement and hurtled into metal railings.
Witnesses described spotting two men dangerously racing 'bumper to bumper' moments before the impact, with one describing the pair as driving 'erratically like lunatics', the news website reported.
The court heard that Nahar was travelling back home with elder son Sanjay in the front passenger seat and younger son — due to celebrate his second birthday just nine days before he died — sitting at the back of the white BMW.
"It was an act of sheer madness," Nahar, who was seriously injured in the crash, told the court.
A police investigation later established the Audi was racing at 92mph and Shahid's Bentley at 72mph just 110m just before the crash.
Mohammed Sullaiman Khan is said to have fled the scene 'quickly' after the collision.
"He did not stay around to see how the passengers in the car were. He did not call for any emergency assistance for them. His priority was himself and his pressing need to get away from that scene and avoid responsibility for what he had done," prosecutor Price told the court.
To pervert the course of justice, jurors heard how a 'false report' was made to police, suggesting a burglar who had stolen the Audi was to blame for the crash.
Shahid denied two counts of causing death by dangerous driving and one count of causing serious injury by dangerous driving.
The court heard that Khan previously admitted the same charges but denied conspiracy to pervert the course of justice. Three others, who were also arrested in connection with the case, also denied conspiracy to pervert the course of justice.