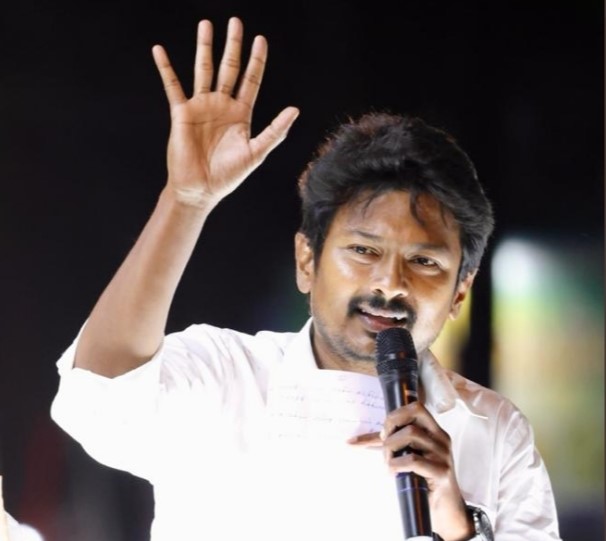 Chennai, Sep 4 (IANS) Two days after his remark on Sanatan Dharma triggered a nation-wide row, Tamil Nadu minister and DMK youth wing state secretary Udhayanidhi Stalin said on Monday that he would repeat his statement on the eradication of Sanatan Dharma again and again.
Udhayanidhi Stalin, who's the son of Tamil Nadu Chief Minister M.K. Stalin, had stirred a row on Saturday after he said that Sanatan Dharma is like mosquitoes, dengue and malaria, which "has to be eradicated".
At a function in Thoothukudi on Monday, the DMK leader said, "Day before yesterday I spoke on Sanatan Dharma during a function of progressive writers. I'll repeat whatever I said again and again."
He also said that his attack was not against Hindus alone, but against all religions, adding that he had spoken about condemning caste system.
It may be recalled that Udhayanidhi Stalin had spoken at a function of Tamil Nadu Progressive Writers on eradication of Sanatan Dharma, saying that it was against social justice.
He had also said that Sanatan Dharma must be eradicated like mosquitoes, dengue, malaria or Corona.
The minister had said, "It (Sanatan Dharma) has to be eradicated, rather than opposing it."
Meanwhile, the BJP has launched a scathing attack against the opposition INDIA bloc, saying that the Congress, which is a part of the DMK front, has to respond whether it stands for the eradication of 80 per cent Hindus from Indian soil.