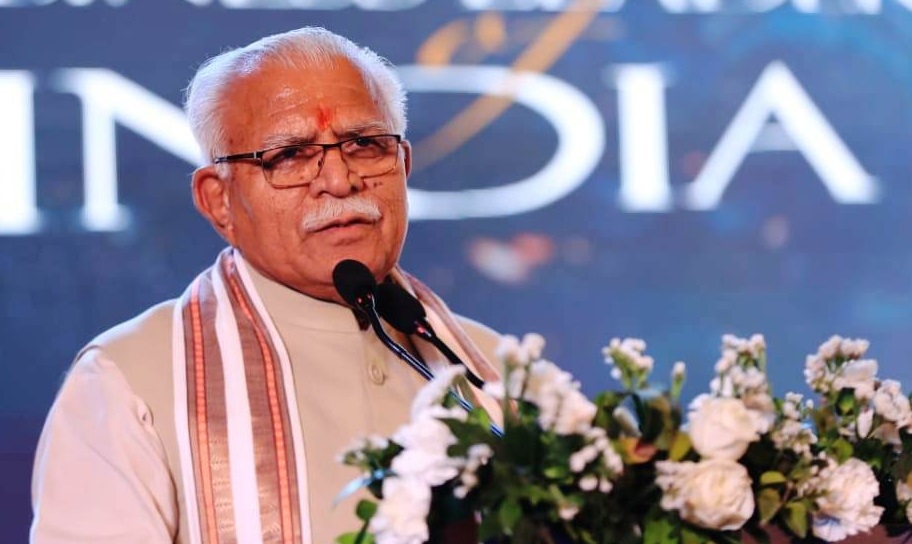 Chandigarh, July 4 (IANS) Haryana Chief Minister Manohar Lal Khattar on Tuesday said the Uniform Civil Code (UCC) is necessary to bring uniformity and harmony in the country.
Taking to the media after presiding over the meeting of Cabinet, Khattar said the Common Eligibility Test (CET) is conducted by the Haryana Staff Selection Commission for recruitment to various Group C and D government jobs.
He said the candidate is given the opportunity to opt for the posts according to his or her educational qualification.
The Chief Minster said the government in the last eight-and-a-half-years tenure has given more jobs as compared to 10-years tenure of previous Congress government.
Quoting figures to support his claims, he said only 88,000 government jobs were given during the tenure of Congress government from 2005 to 2014 in the state, whereas in the last eight-and-a-half-years tenure of the present government recruitment on about 1.10 lakh posts had been made.
The process, he said, is on for recruitment on additional 60,000 posts. These included 32,000 posts of Group C and 15,000 posts of Group D. Apart from these, separate recruitment is to be made in police and education departments.
The government would give a total of 1.70 lakh government jobs which is double than the number of government jobs given during the Congress regime.
He said Congress leaders are not united and they are fighting with one other.
In response to a question regarding providing benefit of reservation in promotion to employees belonging to the Scheduled Castes, the Chief Minister said a committee constituted under the chairmanship of P. Raghavendra Rao has submitted its report that is being studied by the government.