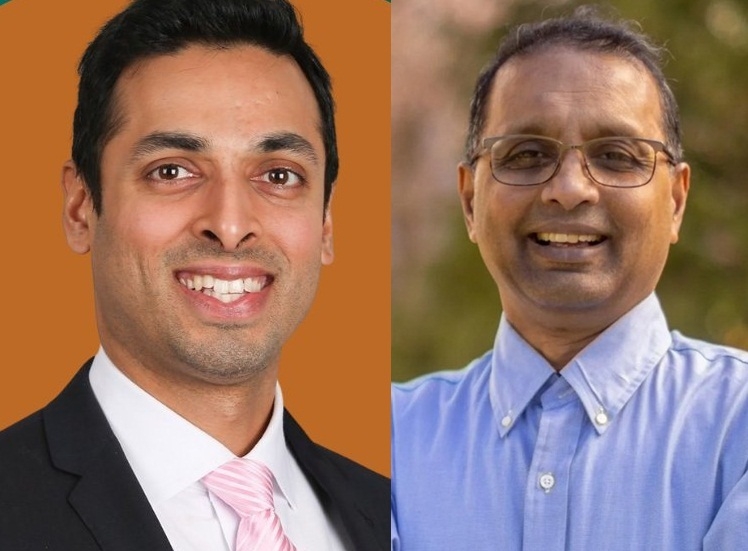 New York, June 24 (IANS) Indian-American candidates Suhas Subramanyam and Kannan Srinivasan have won the Democratic primaries for house of delegates in Virginia.
Subramanyam, who had announced his bid for Virginia's newly-drawn 32nd Senate District in March, defeated former state delegate and dentist Ibraheem Samirah by a narrow margin.
According to preliminary results from the Virginia Department of Elections, Subramanyam had 73.6 per cent of the vote in the primaries held on June 20.
"Thank you to every single volunteer, team member, and voter for yesterday's victory. We truly could not have done this work, or delivered this win, without each and every one of you," Subramanyam said in a statement shared on Twitter.
He will succeed Senator John Bell, who announced he will not be in the race for Senate again.
A resident of Loudoun County, Subramanyam became the first Indian-American and South Asian to ever be elected to the Virginia General Assembly in 2019.
A technology and regulatory attorney, Subramanyam served as a White House advisor to former President Barack Obama in 2015, where he led a task force on technology policy that addressed job creation, IT modernisation, and regulating emerging technology.
Srinivasan defeated fellow Indian-American Sirisha Kompalli to grab the 26th District of the Virginia House of Delegates, which includes several Loudoun communities, including Brambleton, Stone Ridge and South Riding.
"Thank you to our amazing team and volunteers and everyone who gave your time and talents. Your work made this possible. And thank you to the voters of District 26 for putting your faith in me. It's an honor to be your Democratic nominee," Srinivasan tweeted after his victory.
A Loudoun resident for almost 25 years, Srinivasan immigrated from India in 1993, according to his campaign.
He serves as vice chair of the Virginia State Medicaid Board, and has helped to expand Medicaid to cover more than two million Virginians.