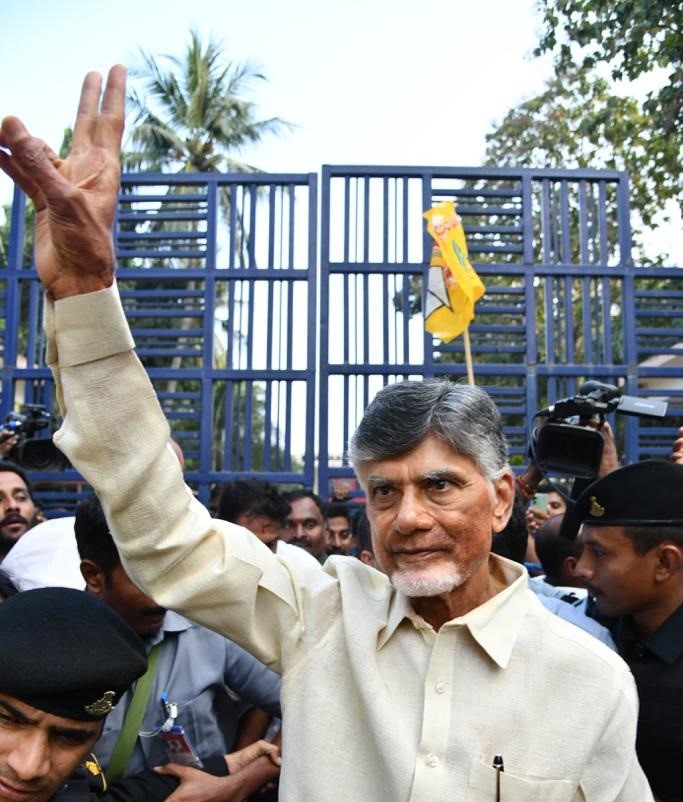 Amaravati, Nov 20 (IANS) Ultimately truth has prevailed and the war has begun on untruth, said Telugu Desam Party (TDP) general secretary Nara Lokesh on Monday after party supremo and former Andhra Pradesh chief minister N. Chandrababu Naidu was granted regular bail by the Andhra Pradesh High Court in Skill Development Corporation scam case.
"Our leader has a clean image and his integrity, individuality and ethics have all been upheld," said Lokesh, who is also son of Naidu.
Observing that Chandrababu Naidu's statement that he will never commit any mistake nor will allow others to do so has finally come true, Lokesh said that the Crime Investigation Department (CID) which has arrested and sent him to jail in the Skill Development case could not provide even single evidence in the case.
Lokesh felt that conspiracies, deceptive politics and machinations all have crashed before the law.
It is now clear that there are no shell companies as alleged, Nara Lokesh said and observed that ultimately now it is proved that all this is only a conspiracy to sling mud at the political life of Chandrababu Naidu Meanwhile, TDP MLA Payyavula Kesav observed that in the regular bail order, the High Court has pointed out several lapses.
He said that the comments made by the High Court are a slap on the face of the CID and the state government.
Kesav told media persons here that the comments made by the High Court while granting the regular bail to Chandrababu are certainly a serious blow to both the CID and the YSRP government who have been making cheap comments and baseless allegations against Chandrababu. Pointing out that the court has completely dismissed whatever the CID and the state government have been claiming since beginning in the Skill Development case, the Public Accounts Committee (PAC) Chairman said that despite questioning several witnesses and gathering upmteen documents, they could not gather even single evidence that the Skill Development Corporation has suffered even a single rupee loss.
The court has come to a conclusion that they could not prove the charges and the comments made by the court prove beyond doubt that the cases have been registered only with political vendetta, Kesav remarked.
Even on the forensic audit, the court clearly observed that 'is not agreed upon' and 'cannot be relied upon,' he said.