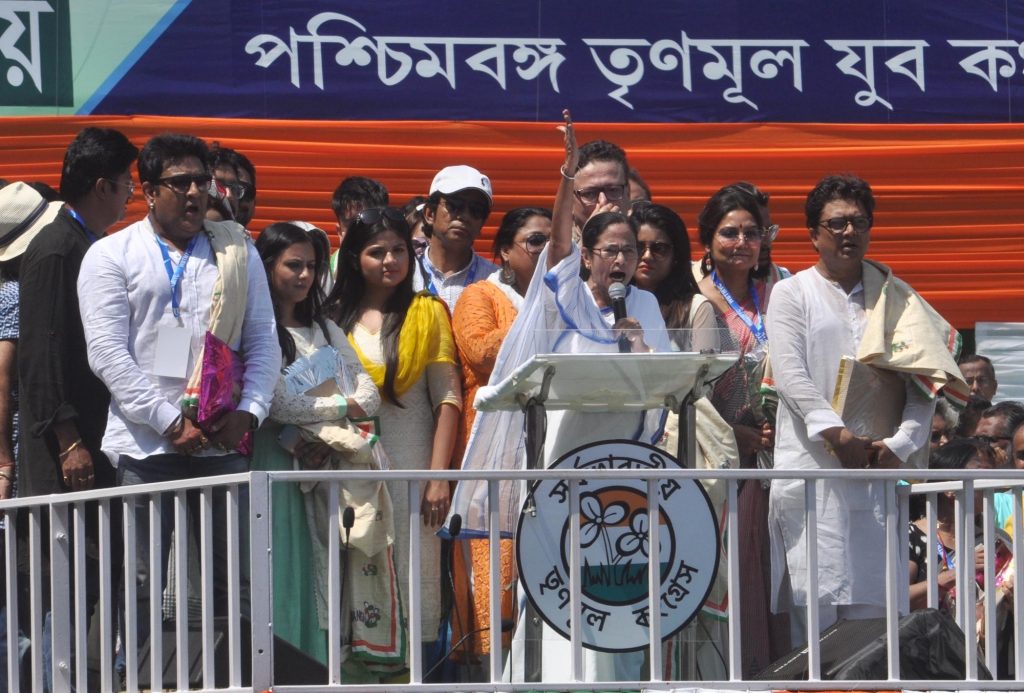 Kolkata, July 19 (IANS) The people of West Bengal are all set to witness simultaneous political programmes to be organised by the ruling Trinamool Congress and principal opposition BJP in West Bengal on July 21.
While the Trinamool will hold its annual Martyrs' Day event in central Kolkata on Friday, the BJP will be organise mass agitation programmes in front of all the block development offices across the state on the same day as a mark protest against the violence and bloodbath witnessed during the recently-concluded panchayat polls.
Martyrs' Day is held on July 21 every year in remembrance of 13 Youth Congress workers who were shot dead by the police in Kolkata during a rally led by then Congress leader Mamata Banerjee on July 21, 1993, when the state was ruled by the CPI(M)-led Left Front.
The announcement for holding mass agitation programmes across West Bengal was made by state BJP chief Sukanta Majumdar during a protest rally in Kolkata on Wednesday.
The leader of opposition in West Bengal Assembly, Suvendu Adhikari, who was also present at the rally, said: "There had been widespread violence and bloodbath on the polling day (July 8)., and the post-poll violence is still continuing. So, we will organise protest demonstrations in front of the BDO offices on July 21."
However, Majumdar and the party's national Vice President Dilip Ghosh will not be able to participate in the protests as they will be in Delhi to attend the Monsoon Session of the Parliament commencing on Thursday.
Adhikari will be the in-charge for organising the agitation programmes on Friday.
The BJP leader also claimed that he will soon expose another financial scam in the state government, wherein Prashant Kishor's Indian Political Action Committee (I-PAC) was "illegally" granted a government tender to the tune of Rs 120 crore.
"I will reveal that on July 25," Adhikari said.