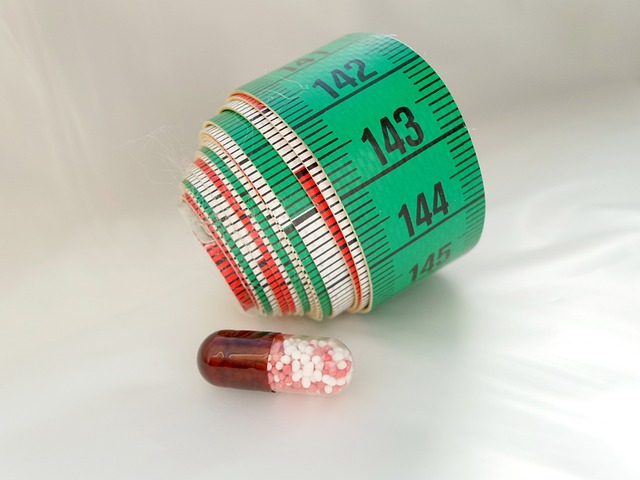 Rachel V. Thomas
New Delhi, July 2 (IANS) To fight the rising tide of global obesity, several new treatments in the form of drugs and injections are being developed, yet they are not a panacea and must be combined with proper diet and exercise for weight loss, health experts contended.
Obesity has become one of the most important public health problems facing the world today. According to global estimates, almost 2.3 billion children and adults are living with overweight and obesity.
If current trends continue, 2.7 billion adults could be living with overweight or obesity by 2025.
Obesity also brings along a barrage of health problems in the form of heart disease, stroke, diabetes and cancer and many others which can be chronic as well as turn deadly.
Current drugs targeting obesity have primarily been developed for the treatment of diabetes like semaglutide and other GLP -1 agonists, available both in injection and in pill form.
"Primarily the use has been in the treatment of Type 2 diabetes in which case they improve the insulin secretion in the body but over the period of time it has been seen that they help in reducing the appetite and also thereby help in reducing the weight," Mayank Madan, Director, GI, Minimal Access & Bariatric Surgery, CK Birla Hospital, told IANS.
"The GLP-1 receptor agonists liraglutide and semaglutide are also approved for the treatment of obesity in people without diabetes. Liraglutide (brand name: Saxenda) is injected once daily, while semaglutide (brand name: Wegovy) is injected once weekly," added David Chandy, consultant, endocrinology, Sir H.N. Reliance Foundation Hospital, Mumbai.
After years of racing to build obesity shots, pharma companies have now focussed on oral pills.
US drugmaker Eli Lilly's new daily pill orforglipron targets GLP-1 receptors and has shown to help both in substantial weight loss — up to 15.6 kg, and to lower blood sugar levels.
The oral pill also looks to challenge the currently approved injectable therapies such as those of Novo Nordisk's Ozempic and Wegovy.
Compared to orforglipron, Ozempic and Wegovy recently approved for weight loss are given as once-weekly injections also known as semaglutide. And Lilly's diabetes drug Tirzepatide (sold as Mounjaro), which also helps substantial weight loss, is an injectable medicine.
Novo Nordisk's low-dose oral version of semaglutide marketed as Rybelsus is currently only approved only for Type 2 diabetes. Pfizer's oral GLP-1, danuglipron, is also in the pipeline and undergoing phase two clinical trials.
"There are some definite results seen in these drugs but usually they are only to the tune of 10 to 25 per cent of the excess body weight loss, that means if you have an excess body weight of 50 kilos then you can expect some 5 to 10 kilos of weight loss with these drugs.
"But these drugs are still new in the market so these should not be taken without the consultation of the doctor as it may result in low blood sugars especially in patients who are not diabetic," said Madan.
"There are also certain side effects like nausea, flatulence, diarrhoea and other side effects like dry eyes, headaches, and flatulence. Without consultation with the primary physician these drugs should not be taken and one should look for better results, better meta-analysis, more randomised control trials to come up to know the effectiveness of these drugs," Madan added.
According to Hemanth Kasaragod, Director, Bariatric Surgery, Fortis Hospital, Vasant Kunj, the new "injections/pills will help in losing about 5-10 per cent of your initial body weight and will be effective for about 12 months but what after that? Injections/pills can't be as effective as bariatric surgery".
Agreeing with this argument, Dr Madan stated that "surgical options can help weight loss up to the tune of 70 to 80 per cent of excess body weight. So, in cases which are morbidly obese the other options like surgery should always be kept in mind".
"Bariatric surgery also lowers heart disease by 40 per cent, cancer by 60 per cent, and diabetes by 92 per cent. Bariatric surgery is only recommended for patients with a body mass index (BMI) of more than 35 without obesity-related co-morbidities or BMI more than 30 with obesity-related comorbidities. The efficacy of injection/pills are up to 10 per cent and there are still studies going on to prove their efficacy," Kasaragod told IANS.
Moreover, for the Indian population, these jabs and pills require proper evaluation and research, the experts noted.
"A body and culture takes time to adapt to new injections and pills and their side effects will vary from body to body," Kasaragod said.
"Many people take the same semaglutide pill for weight loss. However at higher doses we have seen many Indian patients are unable to tolerate this medicine. They have stomach pain, poor appetite and loose motion at higher doses," added Chandy.
"None of these treatments is a magic pill that means all these drugs, all these injections work best when they are accompanied with better lifestyle, better dietary habits, and exercise. There is no substitute for all these whatever drugs or injections or surgeries one might do," Madan told IANS.