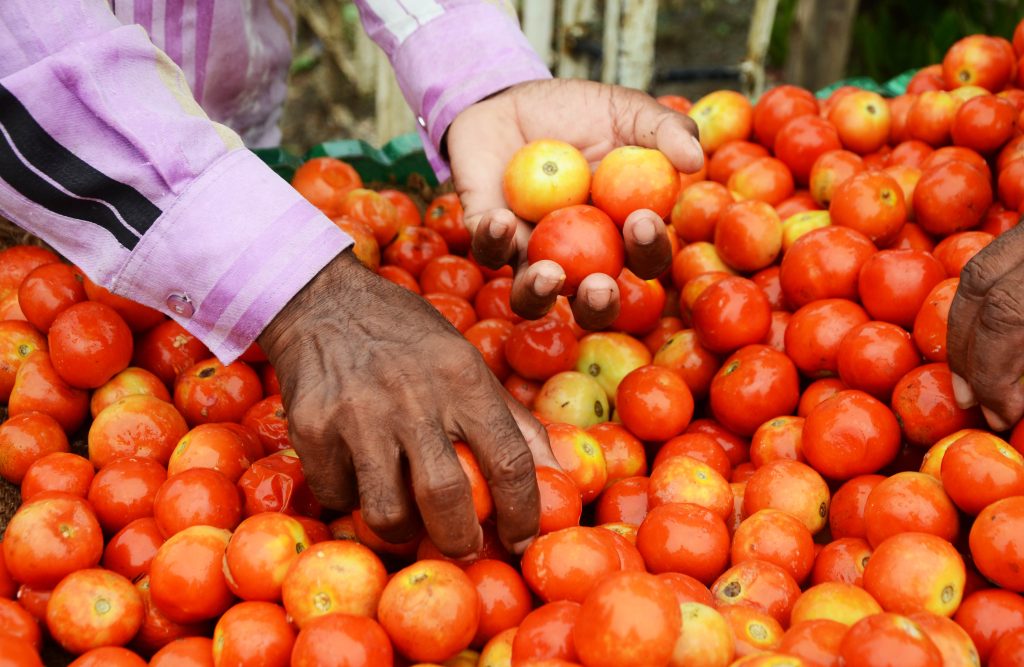 New Delhi, July 16 (IANS) As tomatoes are still sold at a premium rate of Rs 160 per kg in many parts of the country, the government on Sunday said that it has decided to sell the vegetable at Rs 80 per kg from Sunday (July 16) onwards.
Ministry of Consumer Affairs, Food and Public Distribution in a statement said that due to its intervention by selling the vegetable at a concessional rate of Rs 90 per kg at several locations in the country, there has been a slide in its prices.
"After a re-assessment of the situation from across 500 plus points in the country, it has been decided to sell tomatoes at Rs 80 per kg from today, July 16th, 2023," the ministry said.
The ministry further informed that tomato sales have started today at several points each in Delhi, Noida, Lucknow, Kanpur, Varanasi, Patna, Muzaffarpur and Arrah through NAFED and NCCF.
It will be expanded to more cities from Monday depending upon the prevailing market prices at such locations, the ministry sources said.
On Saturday, the ministry had said that due to its extensive market interventions in Delhi, Gurugram and Noida, approximately 18,000 kg of tomatoes were sold across Delhi-NCR.