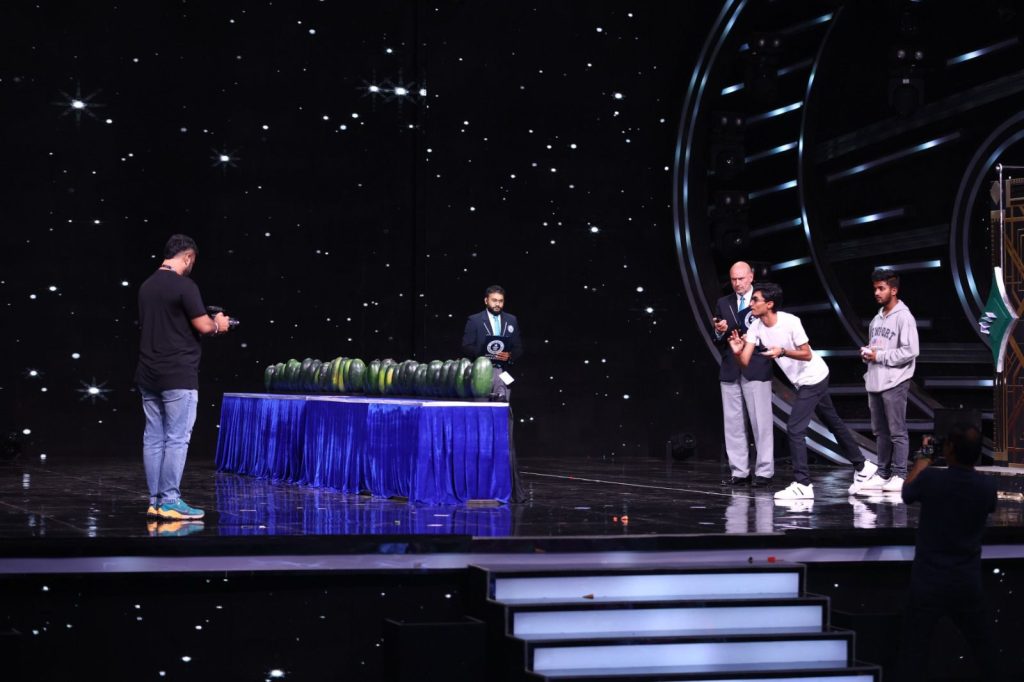 New Delhi, Aug 3 (IANS) In a jaw-dropping feat, Aditya Kodmur, a young and unique talent from Solapur, Maharashtra, who has already broken three Guinness World Records, will attempt the incredible challenge of piercing watermelons by throwing the most playing cards in just one minute, in 'India's Got Talent 10'.
With the aim of doing something different with cards, Aditya has honed his unique skill with meticulous practice and dedication.
Stunned by Aditya's unique skill, judge Shilpa Shetty said: "I have seen many magicians perform magic tricks with cards, but this is the first time I've seen this kind of magic, especially with cards. It is very unique and dangerous as well. Superb."
With the credo of 'Vijayi Vishwa Hunar Humhara', the first week of this international format has already garnered appreciation for its visually spectacular acts and the unique skills demonstrated by the participants.
India's Got Talent Season 10 airs on Sony.