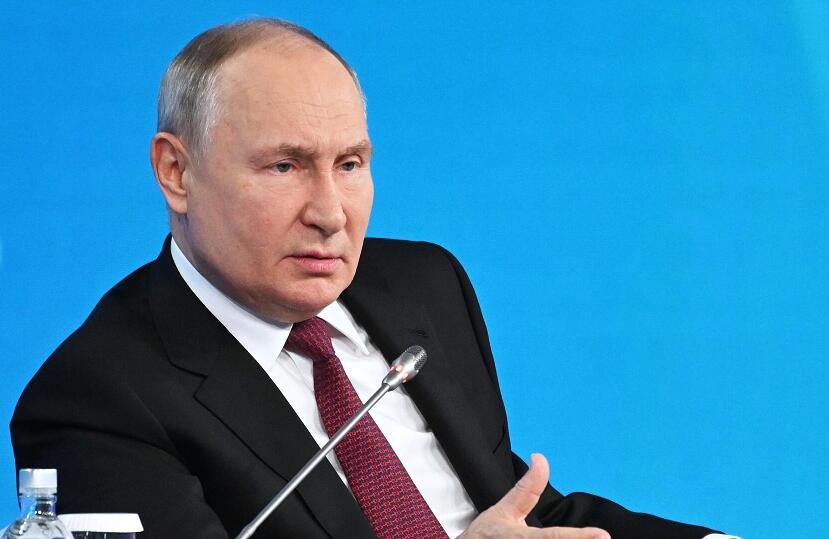 Moscow, Nov 5 (IANS) The Kremlin has dismissed speculation that it could be using body doubles of Russian President Vladimir Putin for some events.
Presidential spokesman Dmitry Peskov ridiculed such claims as "amusing", RT reported.
"We have only one Putin!" Peskov said at the 'Russia' exhibition that opened in Moscow on Saturday.
He said that many ridiculous, absurd, and amusing things appear in various news outlets and on social media, naming the rumors about the Russian President's alleged body doubles as examples, RT reported.
The Kremlin spokesman joked that "experts" on the internet are now wondering how many doppelgangers Putin has and which ones they are seeing each day.
The Kremlin already laid to rest the rumors about Putin's doppelgangers last week after the UK's Mirror newspaper reported on the issue, citing an anonymous Russian Telegram channel called General SVR.
The paper claimed that the President's body doubles were even used for some public appearances, including foreign visits.
It also cited a recent Japanese TV report claiming that Putin had doppelgangers, RT reported.
Similar statements have also been made by the head of Ukraine's military intelligence, Kirill Budanov.
Peskov had previously already dismissed reports about Putin's doppelgangers, calling them "lies" back in April.
He also said that the Russian leader has "fantastic fitness for working" and can work non-stop for several days in a row.
The Kremlin Spokesman added that he has experienced this firsthand while working directly under Putin's leadership, RT reported.