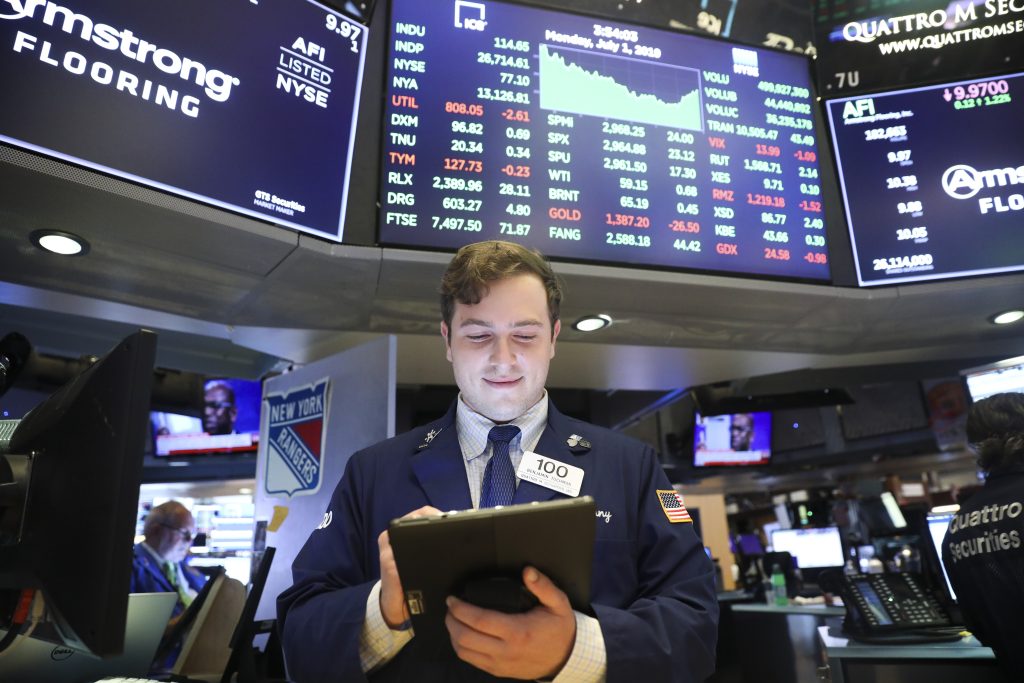 New York, July 27 (IANS) The Dow is on pace for its best run in 126 years, media reports said.
The blue-chip stock index on Wednesday notched its 13th straight day of gains, its best winning streak since 1987 and its highest level since February 2022, CNN reported.
If the Dow closes higher for a 14th consecutive session, that would be its longest run of consecutive gains since May 1897, it said.
Should the Dow end the day higher on Thursday, and for a 15th straight day on Friday, that would mark the index's longest daily winning streak ever.
The Dow, up 7 per cent for the year, was flat on Thursday after rallying in recent weeks as cooler-than-expected inflation data has investors more optimistic that a soft landing, or no recession, could be in the cards for the economy, CNN reported.
That, in turn, has spurred investors to snap up shares of cyclical stocks, or shares of companies that are sensitive to the economy.
Strong earnings and investor optimism about tech — particularly fueled by interest in AI — has also helped stocks pick up steam throughout the year. The Nasdaq surged 1.4 per cent on Thursday, boosted by a stronger than expected quarterly financial report from Meta.
The Dow's rally bodes well for Wall Street, since it suggests that the market's gains are continuing to broaden beyond just the seven Big Tech stocks that have dominated this year, CNN reported.
A rally in the blue-chip index also tends to foreshadow gains across the market. The broader S&P 500 rose 0.4 per cent Thursday.