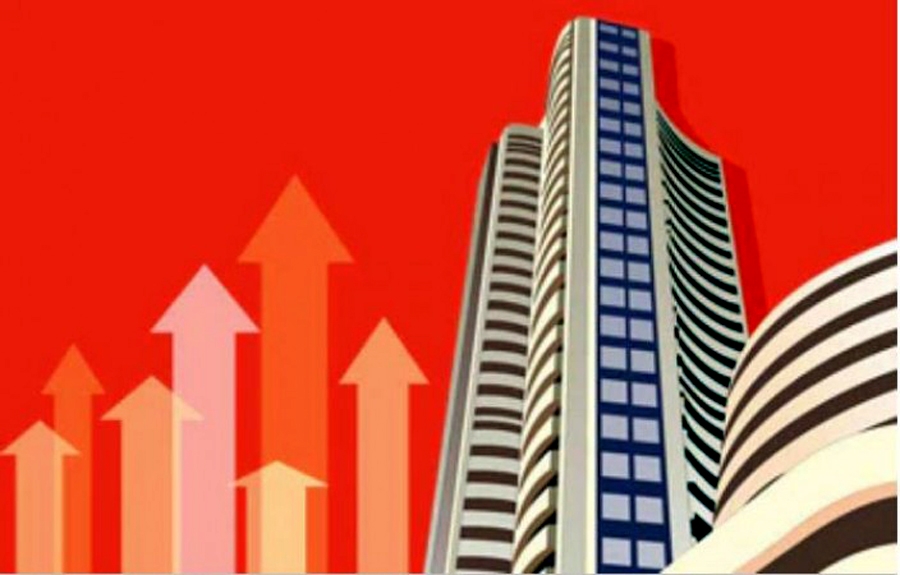 New Delhi, June 30 (IANS) The latest 1000-point milestone journey for the BSE Sensex occurred in about 144 sessions or 7.1 months, said Sriram BKR, Senior Investment Strategist at Geojit Financial Services.
Sensex crossed and closed above 64,000 points for the first time on Friday. The latest 5,000-point milestone took place in 443 sessions or 21.7 months, Sriram said.
Sensex CAGR as measured by Price Return Index for the past 20 years stood at 15.5 per cent and by Total Return Index at 17.2 per cent.
Sensex Total Return Index, which includes the dividends as well, stood 1.52 times the price index, which was 1.06 times in 1999 and 1.41 times when Sensex crossed 30,000. In terms of investment's growth, Rs100,000 invested in June 2003 would be worth around Rs 24 lakh as of Jun 30, 2023 in TRI terms (and around Rs18 lakh as per PRI).
It took 31.3 years for the index to climb the 30,000 points milestone, in April 2017. The next 30,000 points got added over the next 4.4 years (a rise of 100 per cent), Sriram said.
BSE's total market capitalisation climbed to an all-time high of Rs 296.5 lakh crore, up by Rs 8 lakh crore, in the latest 1,000-point rally.
Sensex average EPS computed by the trailing 12M PE for Jun '23 stood at around Rs 2,706, a 10 per cent growth YoY, 29 per cent CAGR over two years and 20 per cent CAGR in 3 years.
Buoyancy in global markets and the advance of the monsoon lifted Indian stock markets to new highs with the BSE Sensex surging by more than 800 points on Friday.
Domestic equities continued their northbound journey after a day's break, supported by positive global data, healthy FII buying and strong progress in monsoon.
Nifty opened gap up and strengthened throughout the day to close near the day's high with gains of 213 points (+1.1 per cent) at 19,186 levels. The broader market too participated in the rally with the Nifty midcap 100 at a fresh record high. All sectors ended in the green, except metals, said Siddhartha Khemka, Head-Retail Research, Motilal Oswal Financial Services.
Auto, IT, PSU bank and pharma were the front-runners. Indian indices are on a record-breaking spree, ending the month of June with gains of 3.5 per cent (Nifty) on the back of strong FIIs flow of Rs 20,900 crore MTD and the advance of the southwest monsoon that boosted investor sentiments.
"We expect the uptrend in Indian equities to continue in the near term," Khemka added.
Next week, the market will take cues from economic data to be released locally as well as globally. Investors would also watch out for FOMC minutes to get insights into the US Central Bank's future course of direction. The auto sector is expected to be in the limelight, as companies would release monthly sales data.
Vinod Nair, Head of Research at Geojit Financial Services, said the lack of global support had restrained the Indian indices from pursuing their record highs earlier, despite the presence of a resilient domestic macroeconomic background.
With positive surprises assisting buoyancy in the global market and the advance of the southwest monsoon, the domestic market succeeded in marching to new highs with renewed strength. Global investor sentiments were uplifted by a favourable revision in Q1 GDP, a fall in jobless claims, and the positive outcome of the Fed's US bank stress test, he added.