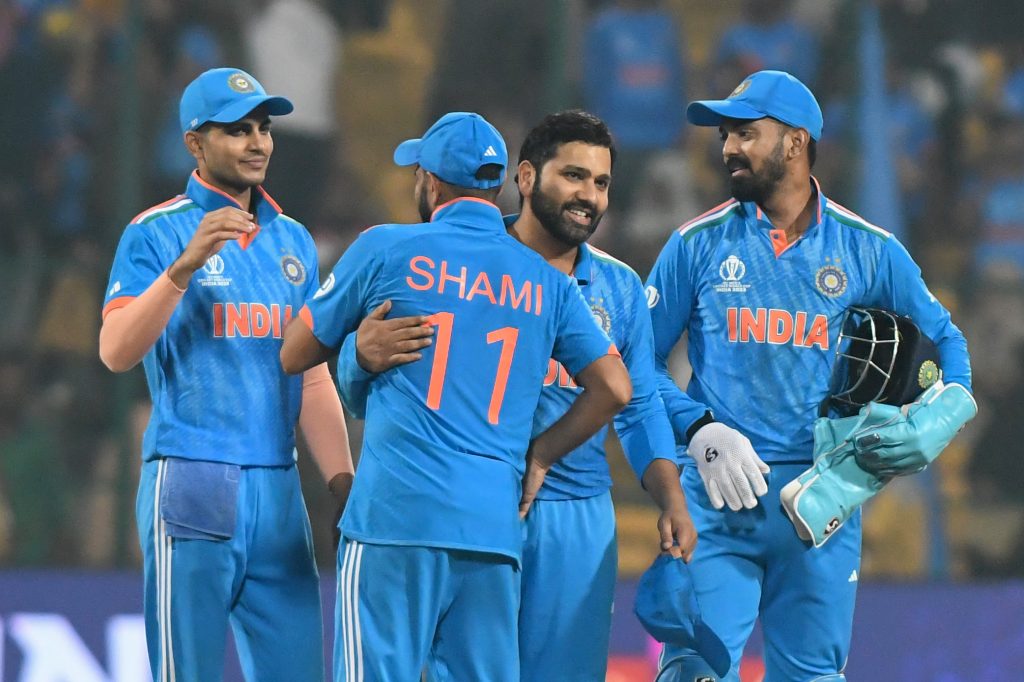 Bengaluru, Nov 12 (IANS) India on Sunday scripted history by becoming the first team to go undefeated in the round-robin format, winning all nine games after they beat Netherlands by mammoth 160 runs, here.
Previously, Sri Lanka (1996) and Australia (2003) came close to as many as eight wins.
After a convincing win in the Asia Cup lifting the trophy, Indian dominance continued in the World Cup as well as they started the campaign with a thumping victory over mighty Australia.
India will now face New Zealand on Wednesday in the semifinals in Pune.
The Blackcaps struggle for semis quakification was threatened by Afghanistan and Pakistan as they lost four games in a row following an unbeaten start, but the 2015 and 2019 finalists held firm, defeating Sri Lanka in their final league match to join India, South Africa, and Australia in the knockouts.
Only two teams have won the Cricket World Cup after staying undefeated throughout the tournament. The West Indies did it in 1975 and 1979, while Australia did it in 2003 and 2007.
Score: India 410 runs; Netherland 250 runs.