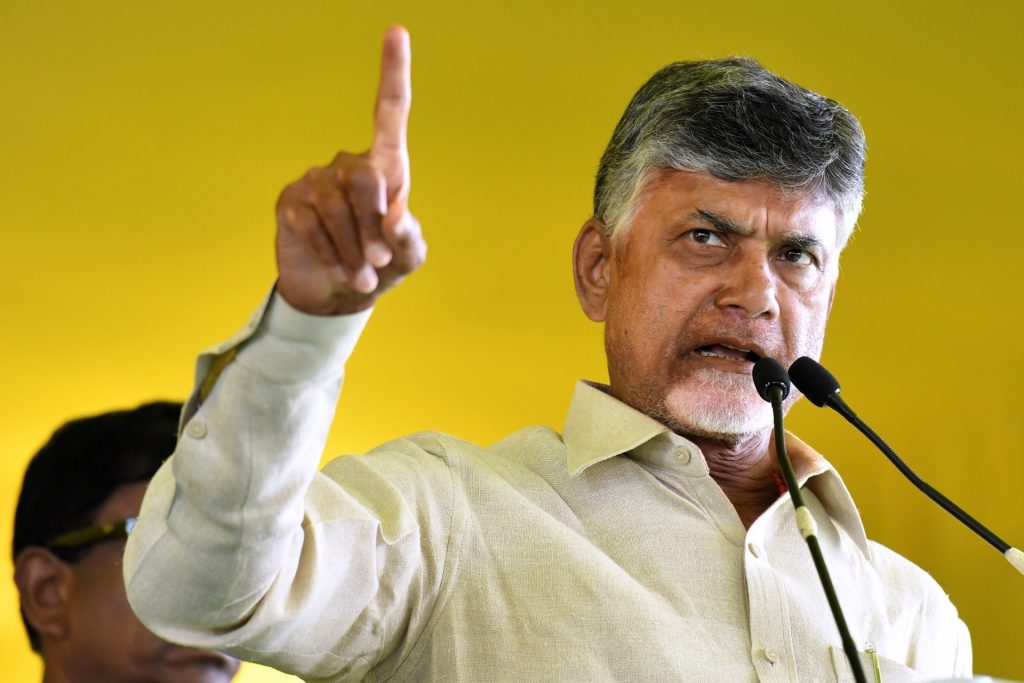 Amaravati, Aug 30 (IANS) The Telugu Desam Party (TDP) has promised that if voted to power it will provide Rs.15,000 financial assistance annually for education of every child.
TDP president N. Chandrababu Naidu on Wednesday announced that the money will be given to the mother of the child. The assistance will be provided without any cap for the number of children in a house.
Naidu unveiled Maha Sakthi Kavacha (shield) as part of the 'Babu Surety-Future Guarantee' programme after the Raksha Bandhan celebrations at the TDP headquarters here.
He promised that every poor family will get three free gas cylinders in a year. If necessary, we will provide a fourth cylinder as well, he said.
Stating that Public Private Partnership brought several changes in the lives of the people of state, the former chief minister said that with the same inspiration he has announced P-4 (Public, Private and People's Partnership) which is expected to completely transform the lives of the poor.
Naidu expressed confidence that he can certainly uplift the poor and bring them out of poverty.
Greeting the people on the occasion of Raksha Bandhan, the TDP leader said that Rakhi festival signifies the relationship between brothers and sisters. Observing that he is fortunate enough to celebrate the festival among such a huge gathering, the former chief minister stated that Indian culture is very unique and superior.
Maintaining that parents always worry about the future and education of their kids, Chandrababu Naidu said that even American citizens are now praising Indian culture. The TDP is the only party that thinks about the future needs of women, he recalled that in 1986 itself the late NT Rama Rao had brought in a legislation providing rights to women on property.
Padmavathi University was established by the TDP exclusively for women and Rs 5,000 was deposited in the accounts of mothers if they gave birth to a girl child, the TDP supremo said. Stressing the need for a better share for women in politics, Naidu promised that the TDP will continue its fight for 33 per cent reservation for women in legislative bodies.
Pointing out that the TDP regime has provided 33 per cent quota for women in education and employment, the former chief minister felt that women got benefited from this quota. DWACRA groups were created for the financial independence of women. Salaries were paid to DWACRA members so that they should not depend on their parents or husbands or children.
Stating that free bus travel for women has already been promised, Chandrababu Naidu noted that when NTR has given self-respect for women he has created self-confidence among them.
"My sole aim is to transform women as a strong force," Naidu said and sought the blessings of women on the occasion of Raksha Bandhan.