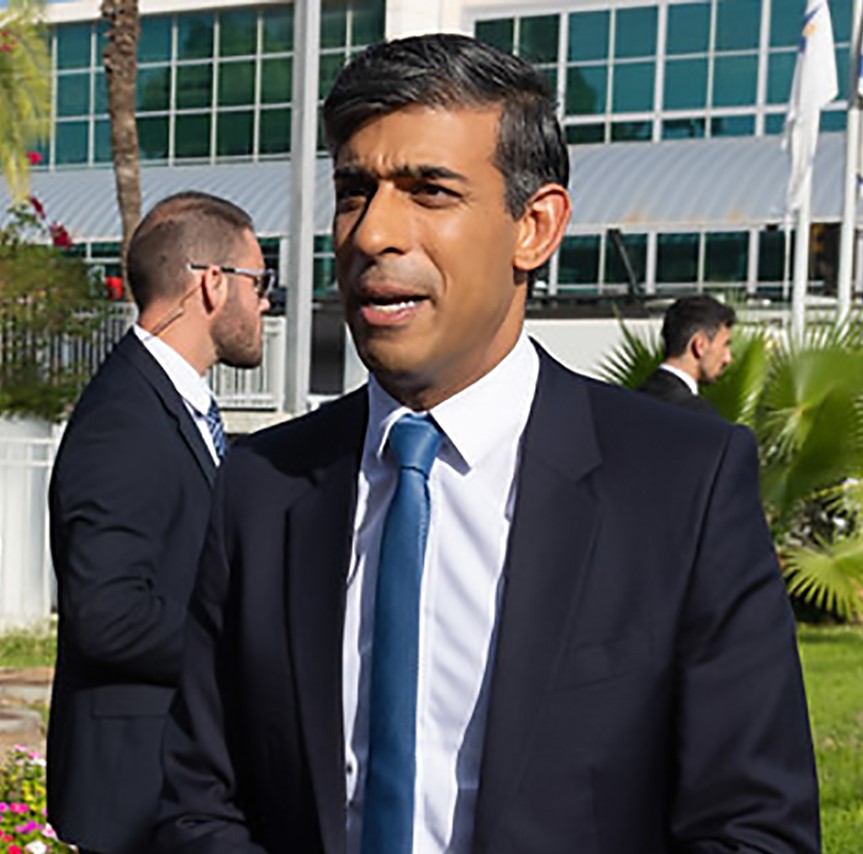 London, Oct 20 (IANS) Less than a year into his premiership and a visit to India said to be in the offing to sign a trade treaty, Rishi Sunak, who is of Indian origin, could be in slight danger of a leadership challenge after a disastrous night for his Conservative party in by-elections.
The Conservatives lost two safe House of Commons seats in the early hours of Friday.
One of Sunak's party MPs told Sky News' political editor Beth Rigby that some lawmakers will write to what is known as the parliamentary party's 1922 Committee asking for a leadership contest. The MP added, "but the mood is that the game is up and even if letters went in he'd win a vote. The MPs are literally blind and they back him because he's bought off so many with jobs".
On October 24, Sunak will complete a year in office. At least 15 per cent or 53 of his MPs need to write to the 1922 Committee to seek a vote for a leadership challenge to take place. Sunak was touring Arab countries to persuade them not to escalate the Israel-Hamas crisis when the debilitating news about the by-election setbacks surfaced.
Boris Johnson, who, as Prime Minister, fast-tracked Sunak to the post of Chancellor of the Exchequer, has since the latter led the revolt against him last year, made no secret of his loathing of his once protege. But prospects of Johnson's comeback were likely throttled by damaging evidence against him last week by Simon Case, the Cabinet Secretary in the British government, who was deposing before an inquiry into Johnson's handling of the Covid pandemic.
He described the response to the health menace as a "terrible tragic joke". He further disparagingly commented that Johnson's wife Carrie appeared to be "the real person in charge" of the government.
The other person disgruntled about Sunak is his immediate predecessor Liz Truss. However, her party colleagues may not be ready to forget and forgive her catastrophic 45 days at the wheel. In short, notwithstanding Sunak's lacklustre performance, there is either no credible alternative or no one interested in leading the party to what seems like an unavoidable defeat in the next general election, expected to be held next year.
Daniel Finkelstein, a pro-Conservative commentator in The Times newspaper, wrote: "The short-term impact of the by-elections will cause Rishi Sunak problems."
The beneficiary from the Conservative losses was the main opposition Labour party. It hailed the swings of more than 20 per cent as a "political earthquake". It puts the party – which is 15 to 20 per cent ahead of the Conservatives in opinion polls overall in the country – on course for a 1997 type landslide in its favour.
The signing of a trade treaty between Britain and India is nearly a year behind schedule. It was hyped by Johnson – who initiated negotiations under his watch – as a free trade agreement, when it will at best be a limited no tariff treaty, with more items to be added to the list of duty free or low duty exports and imports as the years go by.
India-British relations have been on a downward spiral since a critical BBC television documentary on Narendra Modi in January of this year. Subsequently, anti-India Sikh militants held a demonstration at the Indian High Commission in London, which resulted in the Indian flag being pulled down. More recently, the Indian High Commissioner Vikram Doraiswami was barred by Sikh militants from entering a gurdwara in the Scottish city of Glasgow. The Indian government reacted angrily to the episodes, thereby introducing an element of tension in the relationship.
But Sunak sees Modi and his BJP as being helpful to his party's politics. Since 2019, RSS fronts in the United Kingdom have been campaigning strenuously among Hindu communities against Labour. Earlier this year, they tasted success with Gujarati-dominated boroughs in north-west London and Leicester city voting for Conservatives in local government elections at Labour's expense.