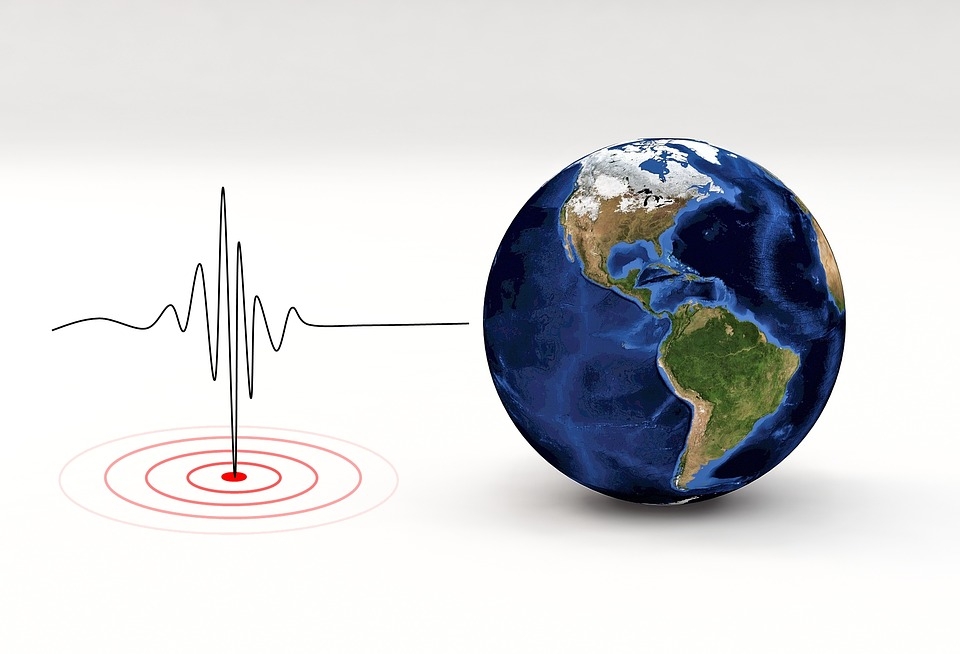 Archana Sharma
Jaipur, July 22 (IANS) Residents in Jaipur on Friday morning woke up to tremors, which shook at least five times in span of 22 minutes. People came rushing out of their homes fearing for their lives.
The intensity of the earthquake was measured at 4.4 on the Richter scale and according to National Center for Seismology it was the strongest earthquake recorded in last 25 years.
In 2003 and 2015, the Sikar city witnessed an earthquake of 4.3 magnitude while the Jaipur city has witnessed six earthquakes in last one year. There was no loss of life or any kind of damage due to these quakes. The experts have also warned that Rajasthan may witness more earthquakes in coming days.
Experts say that the Jaipur city may face earthquake tremors in future because of the fissures appearing due to destruction in Aravali.
Here is a cursory look at the timeline when the earthquakes have occurred in Rajasthan state:
On July 14, 2023: Magnitude 2.7, Center: 48 km west of Jaipur; on March 28, 2023: Magnitude 2.3, Center: 67 km north of Jaipur; on October 17, 2022 Magnitude 3.6, Center: 41 km south-west of Jaipur; on September 12, 2022: Magnitude 2.9, Center: 87 km north-east of Jaipur; and on June 29, 2022: Magnitude 3.7, Center: 80 km south-east of Jaipur.
Experts say that illegal mining has become so common that the soil balance within the land below the Aravali has deteriorated. Explosives are also being used for mining, due to which the inner part of Aravali is getting hollow day-by-day.
"Eventually, the tectonic plate is being disturbed," the expert said.
As the people have started to move to the place and with the construction work going on in Aravali hills, the mountains are getting eroded. It is one of reasons that the eastern fault line is becoming active and causing earthquakes.
Environmentalist Babulal Jaju said that Arawali belt has been completely depleted, for political reasons.
"Officials are negligent this pressing issue. Nature has given us a warning. We need to take this warning seriously or we may also face a situation like that of Uttarakhand where thousands died due to flooding."
He said that Rajasthan has witness floods, even in Thar signifying ecological imbalance. Thousands of trees are being cut and illegal mining is going-on unchecked.
"As far as the groundwater is concerned, Rajasthan has been in the dark zone for many years. People can be seen continuously tapping water from within. From 100-200 feet, builders are digging more than 900 feet deep. Water is being taken from the rocks inside the ground. In such a situation, the dry area is also increasing there.
"The water ratio (percentage) at the bottom has become very low. The balance is also rapidly deteriorating due to human activity under the earth which is one of the major causes of earthquakes," he said.
During the earthquake, a loud bang was also heard. Experts say that the reason for the sound accompanying the earthquake was not too deep below the surface and was only 10 kilometers deep below the surface.
The environmentalists and geologists have warned that due to activation of fault lines and continuous illegal mining, frequent earthquakes will occur in Rajasthan in the near future.
They say that the land balance of this area has deteriorated.
But they feel that though the earthquakes have increased in Rajasthan but there may not be an imminent danger to the state.
"The number of earthquakes has increased in Rajasthan, yet there is not much danger. Rajasthan is considered very safe. Earthquake danger is divided into Zone-2, Zone-3, Zone-4 and Zone-5.
"Zone-5 is the most dangerous. There is always a danger of strong earthquakes here. In terms of earthquake risk, some areas of Rajasthan have been included in Zone-2 and some areas in Zone-3.
"Zone-2 and Zone 3 are called Low Damage Risk Zone. Rajasthan is in the Low Damage Risk Zone. Due to the sandy soil, the intensity of earthquakes in Rajasthan decreases. Due to this, the loss of life and property in this area is not the same as it is in other areas of the country," they said.
At the same time, a considerable area of Rajasthan is surrounded by the hill of Aravalli (ancient mountain range) and due to it the effect of earthquake remains negligible. However, Sukhdi and Abu areas near Mewar are considered to be earthquake sensitive areas.
There is some risk in Alwar, Bharatpur, Jaisalmer, Bikaner, Barmer, Jodhpur districts, but that too is very less. Earthquakes of up to 5.5 magnitude can occur in these districts, the possibility of more than this is negligible. Rest of Rajasthan including Jaipur is even less risky.