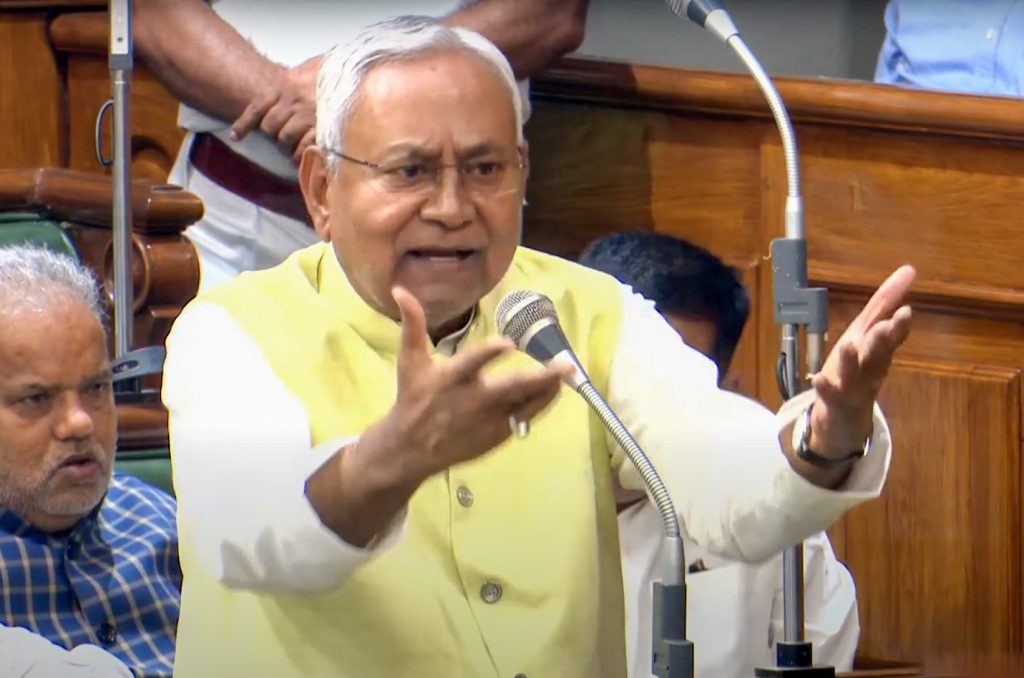 Manoj Pathak
Patna, Nov 19 (IANS) The demand for a special status for Bihar is a long pending one with debates and discussions on whether it should be fulfilled or not.
Over the years, political parties have consistently raised this demand, making it evident that it has evolved into a political tool rather than a genuine concern.
Chief Minister Nitish Kumar has once again stirred the political pot by campaigning for a special status for Bihar ahead of the Lok Sabha elections.
The BJP and other opposition parties are also looking at this demand closely.
The demand for the special status is not new. Since Nitish Kumar became chief minister, he has been consistently raising this issue.
He had organised a rally in Patna in 2012, demanding a special status.
During this rally, he urged the Central government to grant this status to other laggard states as well.
Following this, a campaign was launched for this demand and rallies were held at Ramlila Maidan in Delhi. However, the Central government, led by the UPA, continued to ignore Nitish's demand.
Even when the NDA government came to power at the Centre, Nitish pursued this demand during the 2015 state elections.
However, once he aligned with the NDA, the intensity of his demand waned. In the 2019 Lok Sabha elections, he contested and achieved significant success with the JDU-NDA alliance.
Now, with Nitish parting ways with the NDA and the Lok Sabha elections next year, he has once again raised the demand for special status.
Regarding this demand, BJP leader Sushil Modi said that the 14th Finance Commission has invalidated the concept of special state status.
He highlighted that Prime Minister Narendra Modi is providing substantial assistance to Bihar through a special economic package, surpassing the benefits of special status.
Sushil Modi said that even P. Chidambaram, finance minister in the Congress-led UPA government, rejected the demand for special status by forming the Raghuram Rajan Committee.
He accused Nitish of obstructing the allocation of land for Central projects when in the opposition, and now, with the elections approaching, politicising the demand for special status to tarnish the Central government's image.
Meanwhile, Lok Janshakti Party (Ram Vilas) president Chirag Paswan criticised Nitish for raising the demand for special status after being the chief minister of Bihar for so many years.
He said that Nitish should feel ashamed. If, after 19 years of being the chief minister, he needs to campaign for a special state status, it exposes the government's failed policies.
Meanwhile, Bihar minister Bijendra Prasad Yadav said without the state's development, the country cannot progress.
He said that to build a robust economy in the country, Bihar must be taken along. The government has formulated schemes to uplift poor families after conducting a caste-based census and economic studies. If the Central government grants special state status, these goals can be achieved quickly.