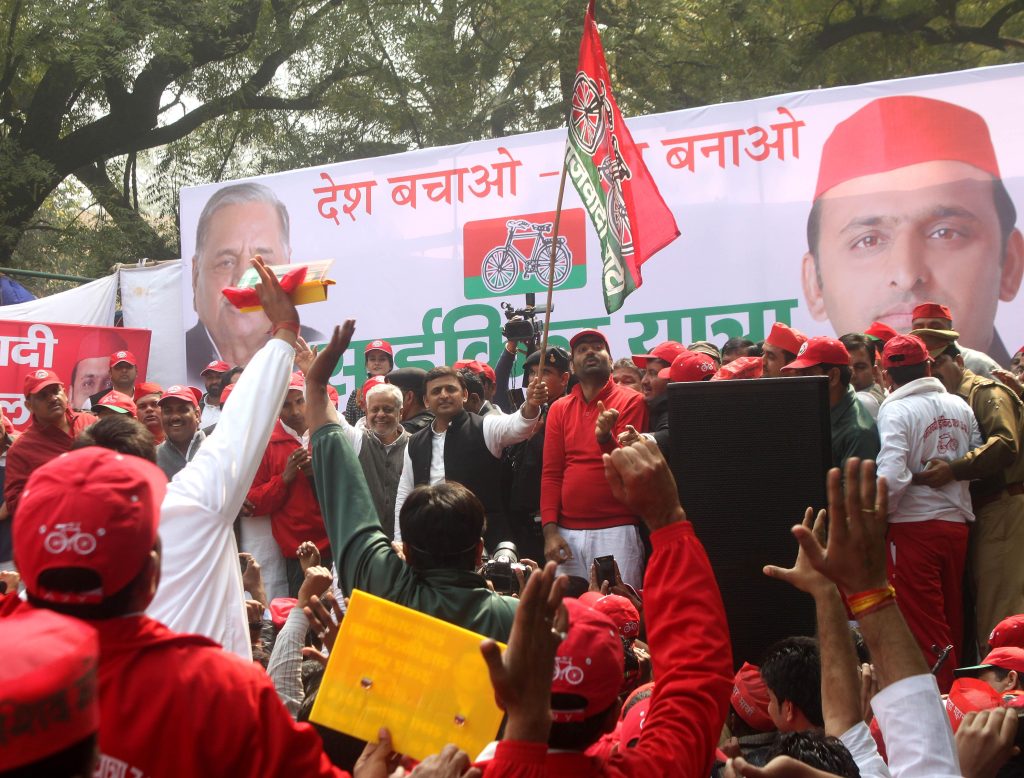 Lucknow, July 26 (IANS) The Samajwadi Party (SP) will launch a relay bicycle rally from Prayagraj on August 9 — the August Kranti Diwas.
Through the rally, named 'Desh bachao, Desh banao', the party will campaign for a caste census while seeking BJP's ouster.
The rally will culminate in Lucknow on party founder late Mulayam Singh Yadav's birth anniversary on November 22.
The 'August Kranti Diwas' is observed to commemorate the protest movement that started on August 9, 1942, to seek an end to the British rule in India.
The SP is initiating its 'Desh bachao, Desh banao' bicycle rally on the same day to call for the end of the BJP rule in 2024 Lok Sabha polls.
Earlier, the SP had carried out 'Desh bachao, Desh banao' movement in the run up to the 2014 Lok Sabha elections; 2017 Assembly elections, 2019 Lok Sabha elections and in the run up to the 2022 Assembly elections.
"The bicycle rally will begin from Prayagraj on August 9 and travel through Kaushambhi, Chitrakoot, Banda, Fatehpur, Rae Bareli, Pratapgarh, Amethi, Sultanpur, Ambedkar Nagar, Faizabad, Basti, Sant Kabir Nagar, Gorakhpur, Deoria, Kushinagar, Maharajganj, Sidharth Nagar, Balrampur, Shravasti, Bahraich, Gonda, Barabanki and end at Lucknow," said SP's state chief Naresh Uttam Patel.
The party's Ghazipur unit leader Abhishek Yadav will lead the rally through which the SP would seek to present itself as an alternative to the BJP.
Patel said: "At important points in each Lok Sabha constituencies, Vidhan Sabha constituencies and other important points, the rallyists including party's youth leaders and workers will interact with people about their pain and suffering due to oppression, injustice, terror of the BJP rule.
They will also inquire about the problems faced by PDA (Pichada, Dalit, Alpsankhyak), poor, farmers, women etc and sensitise people about the policies and philosophy of SP. They will talk of public welfare work done by the previous SP government in the state."
Patel has asked all the SP MPs, former MPs, MLAs, former MLAs, district/city units' president, other office bearers to cooperate in their respective areas for the cycle rally.
The bicycle is the SP's poll symbol and their favourite style of campaigning.