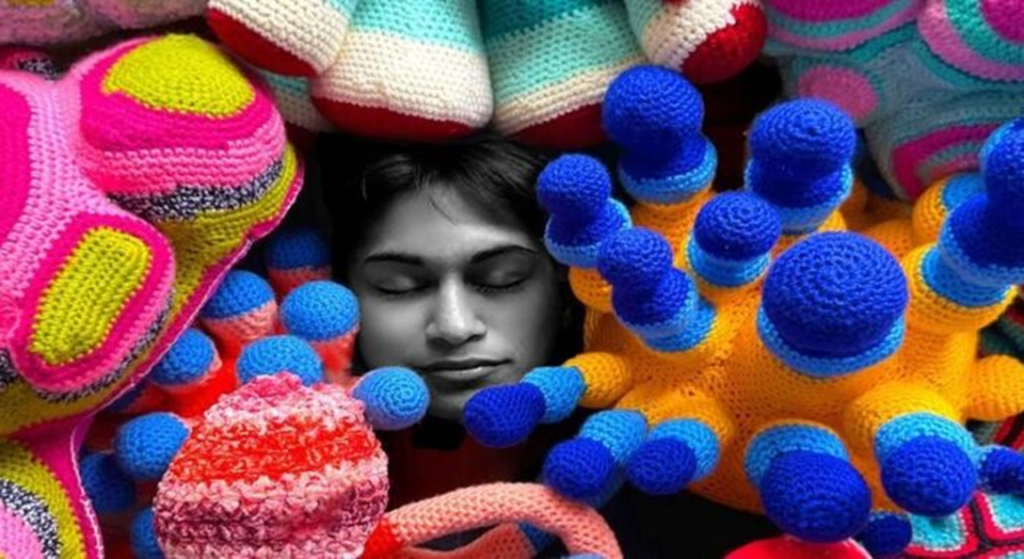 Soft Invasions, stitch-punk visions, celebrating Pride Month(ianslife)
New Delhi, June 9 (IANSlife) Through "Soft Invasions, stitch-punk visions" exhibition, celebrate Pride with exhibits crocheted sculptures and embroidery. It fearlessly reclaims the art of crochet, envisioning utopia within a dystopian world.
The exhibition unveils a vibrant narrative where colourful organisms break free from a smog-filled, colour-drained world impacted by rising temperatures and habitat loss. These regenerative life forms disrupt borders and leave an indelible impression. How will we respond to this queer invasion?
Queer visual artist liactuallee proudly presents an extraordinary exhibition hosted by Method Bandra in honour of Pride Month. Experience a collection of captivating crocheted sculptures and embroidery that offers a fresh and different perspective.
liactuallee explores alternate worlds, leveraging crochet as a medium. Drawing inspiration from traditional, punk, and feminist textile art encountered during their Polish childhood, the artist reintroduces crochet, needle-point, and embroidery techniques. These mediums serve as a conduit for liactuallee's tender profanities, manifesting into three-dimensional reality from the two-dimensional realm. Through repetitive stitches, the artist evokes a sense of calm, breath control, and comfort within the body. The fluidity of the stitch mirrors that of the human body, fearlessly transcending boundaries and occupying space. Rather than portraying dystopian or apocalyptic visions, li redefines stitching as a potent and expressive tool, advocating for hopeful futures.
With a diverse cultural background, liactuallee, a queer transient being, explores the fluidity of the world through mixed media drawings and fiber art. Influenced by their practice as a yoga instructor, li merges aesthetics and spiritual transformation, emphasising the significance of repetitive patterns of movement and line.