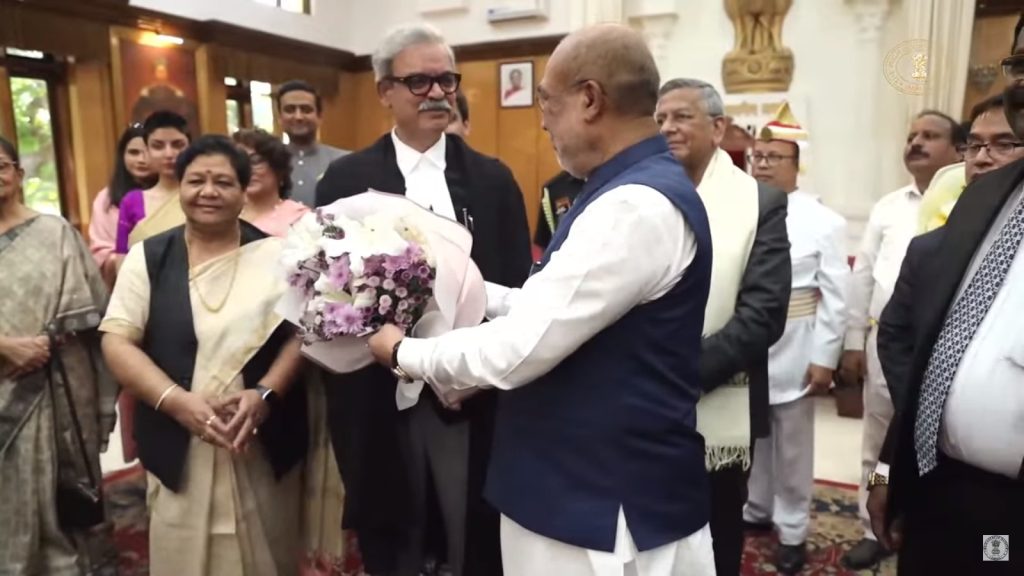 Imphal, Oct 20 (IANS) Justice Siddharth Mridul was on Friday sworn in as the seventh Chief Justice of Manipur High Court during a brief ceremony held at the Raj Bhavan here.
Governor Anusuiya Uikey administered the oath of office to Justice Mridul, who had previously served as a judge of Delhi High Court for over 15 years.
"Looking forward to a productive tenure in office… I took stock of the situation and in total 3,335 cases are pending with the (Manipur) High Court," the Chief Justice told the media after the swearing-in-ceremony.
Chief Minister N. Biren Singh, his cabinet colleagues and high dignitaries were present at the Darbar Hall event.
Meanwhile, Justice M. V. Muralidharan, who was acting Chief Justice of Manipur High Court, has recently been transferred to the Calcutta High Court. Justice Muralidharan in April this year gave a controversial order asking the Manipur government to consider sending recommendations to the Union Tribal Affairs Ministry to examine the inclusion of the Meitei community in the Scheduled Tribes list.