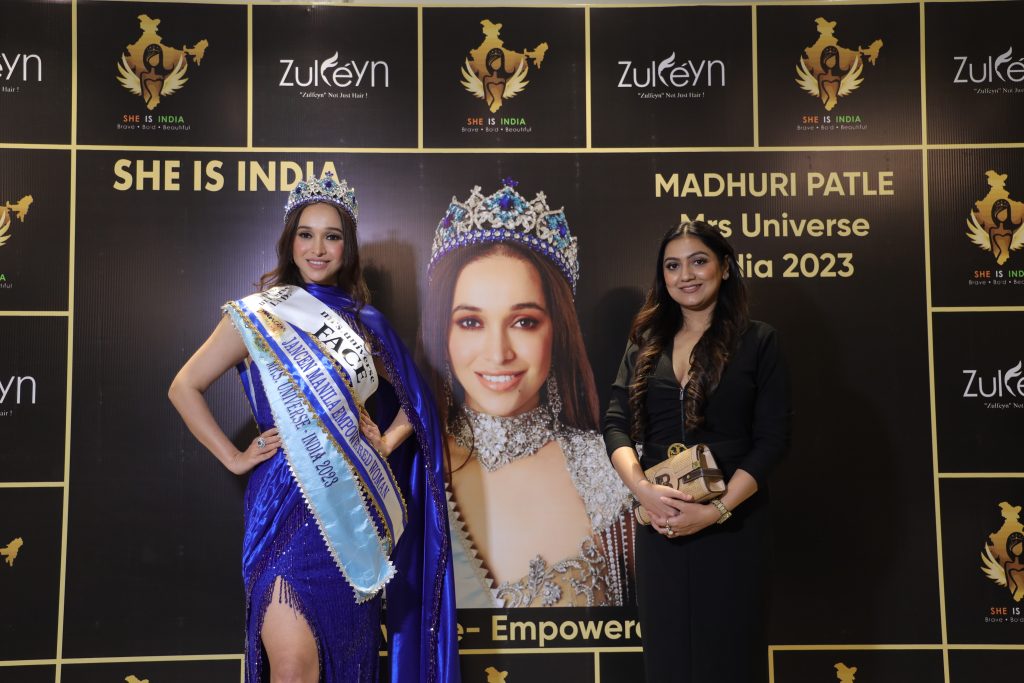 Nagpur, Oct 18 (IANS) 'She is India', the premier platform dedicated to celebrating the remarkable essence of women beyond societal labels, proudly announces the extraordinary achievement of Madhuri Patle, who has been crowned Mrs Universe Empowered 2023 and Mrs Universe Face 2023.
Speaking of her victory, Madhuri Patle said: "She is India platform has proved a turning point for my life. When I was crowned Mrs. Universe India 2023 by she is India, I not only gained the limelight but also an opportunity of a lifetime to represent India at the biggest international platform.
She added: "The theme by She is India Brave, Bold and Beautiful enabled me to showcase my commitment for the society and came as perfect matchmaking with my life's biggest dream project which I named Abadha Foundation."
The journey to this prestigious title has been an incredible one for Madhuri Patle, representing India at the Mrs Universe pageant held in Manila, Philippines.
Founded in 2016 by Richa Singh, 'She is India' has been the official franchise for Mrs Universe in India since its inception.
The platform's ethos is perfectly captured by its tagline, "Brave Bold Beautiful," and it continues to empower women to embrace their true potential, showcasing the unbridled strength of the feminine spirit in all its glory.
Tapping into the theme of Women's Empowerment against Domestic Violence, 'She Is India', therefore, provides Indian women with an opportunity to bring out the best of themselves by enabling them a platform to voice their opinions and break those chains of taboos, stereotypes and glass ceilings.
The 46th edition of Mrs Universe which held in Manila, Philippines had Mrs Universe India 2023 Madhuri Patle walking away with 2 prestigious titles 'Mrs Universe – Empowered 2023' and 'Mrs. Universe – Face 2023.'
Madhuri Patle's remarkable journey culminated with her success in the competition, and she emerged as an embodiment of grace, strength, and empowerment.
Richa Singh, Founder and Director of 'She Is India', expressed: "'She is India' congratulates Madhuri Patle for her incredible success and hopes she keeps She is India's legacy alive by being the voice of Power for Change."
"The platform remains dedicated to empowering women and offering a stage for them to showcase their limitless potential. The success story of Madhuri Patle is itself a milestone in our journey.
Looking ahead, 'She is India' is gearing up for the 2024 edition, which promises to be an unparalleled celebration of the Bravest, Boldest, and most Beautiful women of India. This forthcoming event, scheduled for the first half of the year, is set to be a "Never Like Before" experience that will continue to shine a spotlight on the incredible potential of Indian women on the global stage.