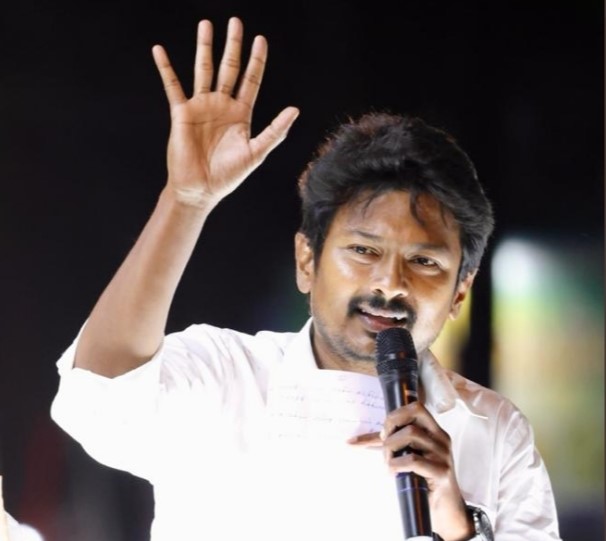 Chennai (Tamil Nadu) [India], September 10 (ANI): Amid the persisting sound and fury over Tamil Nadu minister Udhayanidhi Stalin's rank against 'Sanatan Dharma', the BJP's state unit said it will hold a protest in Chennai on Monday, demanding the dismissal of another minister, PK Sekar Babu in connection with the matter.
The BJP claimed that Minister Sekar Babu, who heads the Hindu Religious and Charitable Endowments Department, participated in the conference on Sanatan Dharma, where Udhayanidhi went on an explosive rant, thereby violating his oath of office.
The protest will be led by the BJP's state president K Annamalai. Similar protests will also be held across the state demanding that the offices of the Hindu Charitable Department be blocked in all the districts of Tamil Nadu.
While he had issued a scathing retort to Udhayanidhi over his Sanatan comment, Annamalai, on September 9, came down heavily on the DMK government claiming a complete breakdown of law and order in the state.
Also hitting out at the government over the extent of representation of members of Scheduled Castes in the cabinet, he said while the Union cabinet led by Prime Minister Narendra Modi has 20 members from Scheduled Castes, the Stalin cabinet has only three ministers from the community. 
"From this, we can understand which party is in favour of a backward society," the state BJP Chief said.
Addressing a public rally in Theni, the BJP state president said, "It has been 29 months since the DMK came to power in Tamil Nadu. What development have they brought about for the state and the people? There is a complete breakdown of law and order and no safety for women. The money made by TASMAC stores (government-run liquor stores) has gone up under their rule."
Earlier, speaking at the Chennai conference, Udhayanidhi, the minister for Sports and Youth Affairs in the Tamil Nadu government, likened Sanatan Dharma with "mosquitoes, dengue, malaria, fever and corona", saying that it should be eradicated and not merely opposed.
Taking a strong exception to his comments, BJP leaders and seers demanded that he take back his words and issue an apology.
On Thursday, a BJP delegation met Tamil Nadu Governor RN Ravi and submitted a memorandum, seeking his intervention in the registration if cases against Udhayanidhi in line with Supreme Court guidelines.
The saffron party also dragged the INDIA bloc into the row, claiming that the DMK leader's comment only served to illustrate the "anti-Hindu" mindset of the Opposition leaders.
The DMK and the Congress are partners in the ruling alliance in the state and are also part of the INDIA bloc.