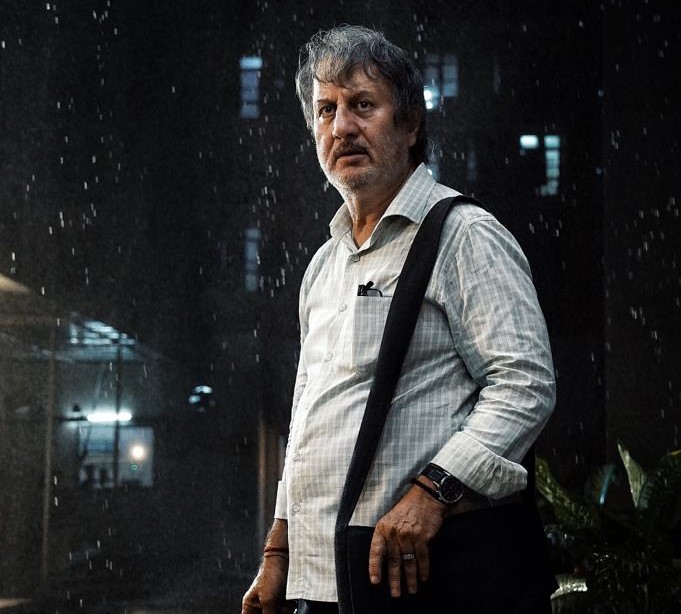 Mumbai, July 25 (IANS) The upcoming edition of Jagran Film Festival will hold a retrospective of seven films of the veteran actor Anupam Kher.
These films will include 'Saaransh', 'Khosla Ka Ghosla', 'Shiv Shastri Balboa', 'A Wednesday', 'Maine Gandhi Ko Nahi Maara', 'Accidental Prime Minister' and the yet-to-release 'The Signature'.
With the retrospective, the 11th edition of Jagran Film Festival will honour the actor's remarkable journey by celebrating his performances that have left an indelible mark on Indian and International cinema.
Commenting on the same, Anupam Kher shared, "Jagran Film Festival is one of the oldest and prestigious film festivals celebrating Indian and international cinema. I am overjoyed to announce that seven of my most celebrated films will be screened at the festival. I am grateful to the jury members for bestowing upon this honour on me, and giving the audience an opportunity to witness the magic of storytelling come alive. See you at the movies."
For Anupam, this achievement is doubly special as apart from his released films getting screened, his upcoming film 'The Signature' will also be screened at the coveted festival. He has also co-produced the film under Anupam Kher Productions with KC Bokadia and also stars in the film.
The film, directed by Gajendra Ahire, is a direct-to-digital film that will stream on ZEE5.
Anupam made his acting debut in Hindi films with the Mahesh Bhatt-directed drama film 'Saaransh', in which he portrayed a 65-year-old retired middle class teacher who loses his son. The film was a moderate box office success though Kher's performance earned him widespread praise.
Jagran Film Festival is a travelling film festival, and its upcoming edition will start in Delhi from August 3.
It will then travel to Kanpur, Lucknow, Varanasi, Prayagraj, Gorakhpur, Bareilly, Dehradun, Hissar, Gurugram, Ludhiana, Patna, Darbhanga, Ranchi, Raipur, Indore, Siliguri before culminating in Mumbai on August 14.