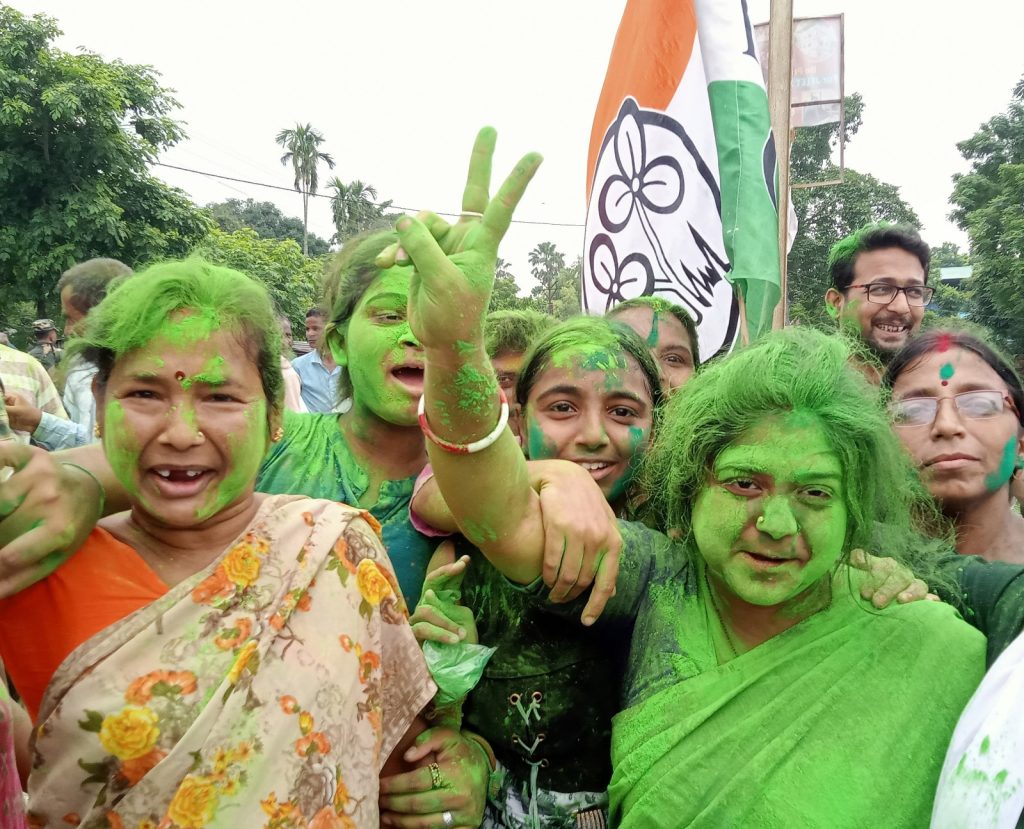 Kolkata, July 11 (IANS) With counting of votes for the panchayat elections in West Bengal underway on Tuesday, the trend till 8 p.m. showed that the ruling Trinamool Congress is way ahead of the opposition parties in most parts of the state that went to the polls on July 8.
However, the early trend of close contest between the BJP and the Congress-Left Front alliance for the second position has changed significantly, with the saffron camp moving ahead of the alliance.
Till 8 p.m. on Tuesday, Trinamool is well ahead of the opposition parties, bagging victory in as many as 33,368 gram panchayat seats (figures include uncontested seats). While the BJP has bagged victory in as many as 5,898 seats, the Congress-Left combine has emerged victorious in 3,547 seats (Congress 1,452, Left Front 2,095).
Others, which include the All India Secular Front (AISF) and Independents, have won 1,389 seats.
Gram panchayat is the lowest tier in the three-tier panchayat system in the state.
In case of panchayat samiti, the second tier, Trinamool has won 1,195 seats, followed by Left Front at 3, BJP and Congress 2 each, and others 1.
In case of zilla parishad, the highest tier, the trend for just 46 seats has come till 8 p.m. with Trinamool candidates either winning or leading in all of them.