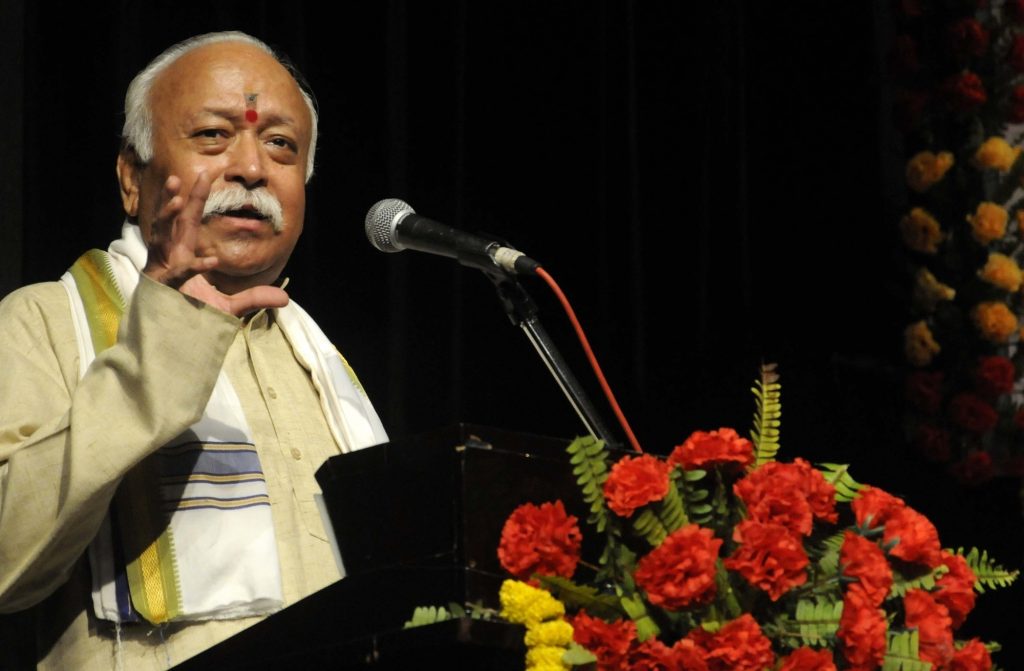 Nagpur, June 1 (IANS) In an apparent reference to Congress leader Rahul Gandhi without naming him, Rashtriya Swayamsevak Sangh (RSS) chief Mohan Bhagwat on Thursday criticised the former INC president.
"Such unceremonious comments are being closely watched by the common people," Bhagwat said.
Gandhi, who is in the US now, criticised the Narendra Modi-led Central government during his speech in California.
He questioned India's democracy while saying "the entire Opposition is struggling in India" to put up with the "pressure tactics by way of central enforcement agencies by the government to choke anyone raising voice against the present dispensation".
Bhagwat said that such forces want to lower India's image. "We should not give such an opportunity to anyone," he said.
The RSS chief said that such action was "an outcome of the ego of an individual and it carries its baggage for selfish reasons".
Bhagwat was speaking at the valedictory function of third year Officers' Training Course (OTC) of Rashtriya Swayamsevak Sangh, here.
Without naming any party or individual, he said that they are so busy fighting each other that they are actually harming the unity and integrity of the nation.
Lauding India's Presidency of the G20 Summit, Bhagwat asserted that nationalism is non-negotiable and called for emotional integrity.
"The nation whose people have lost the sense of balance and nationalism have met with doom," Bhagwat said.
He said Islam was brought in to India by invaders who ruled for some time and left, "but those practising the belief should be mindful that all Indians have common ancestors".