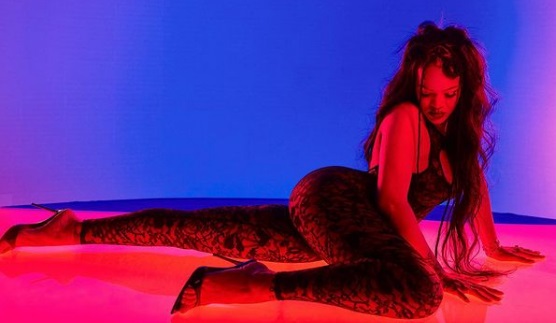 Los Angeles, July 2 (IANS) Rihanna broke the Spotify record recently by becoming the first female singer to have 10 songs crossing the mark of one billion streams. Having released her last album 'Anti' in 2016, the singer captioned a celebratory post on Instagram: "Bad Gal billi … / wit no new album… / lemme talk my s***."
In British Vogue's March issue, Rihanna opened up about the pressure she feels to release new music after her "most brilliant" and "most cohesive album" 'Anti'.
She said, quoted by 'People' magazine, '"There's this pressure that I put on myself. That if it's not better than that then it is not even worth it. It is toxic. It's not the right way to look at music because music is an outlet and a space to create, and you can create whatever. It doesn't have to even be on any scale. It just has to be something that feels good. It could just be a song that I like. It literally could be that simple".
She continued, "So I realized that if I keep waiting until this feels right and perfect and better, maybe it's going to keep taking forever and maybe it'll never come out and no, I'm not down to that. So I want to play. And by play, I mean I have my ideas in my head, but I can't say them out loud yet. I want it to be this year," she said, adding that "it'd be ridiculous if it's not".
The singer released her first track in nearly seven years in October 2022. Titled 'Lift Me Up', the track is featured in the MCU film 'Black Panther: Wakanda Forever' soundtrack, serving as a heartfelt tribute to the late 'Black Panther' actor Chadwick Boseman.