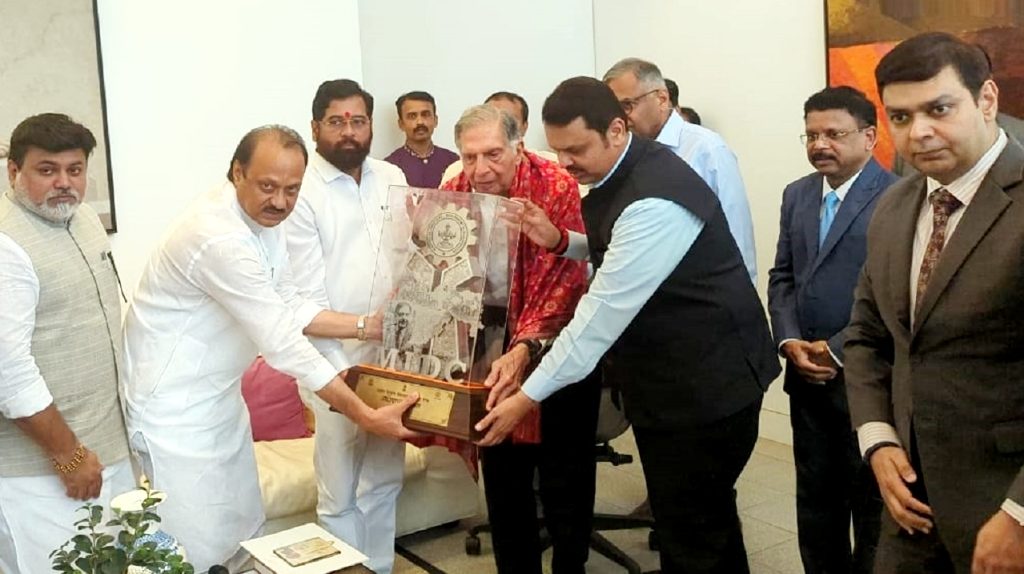 Mumbai, August 20 (IANS) India's top industrialist and philanthropist Ratan Tata was bestowed with the esteemed 'Udyog Ratna' award by the Maharashtra government in a noteworthy ceremony held at his residence here on Saturday.
This coveted recognition was personally presented by Chief Minister Eknath Shinde and Deputy Chief Ministers Devendra Fadnavis and Ajit Pawar.
Tata's prolific contributions across various sectors were acknowledged and celebrated during this prestigious event.
In an unforeseen turn of events, Ratan Tata's health condition prevented him from attending the upcoming award ceremony.
In light of this, a unique presentation was orchestrated at his residence, where the Udyog Ratna award was conferred upon him.
This exceptional accolade is the latest addition to the pantheon of esteemed awards initiated by the Maharashtra government.
It follows in the footsteps of the renowned Maharashtra Bhushan Award, an honor bestowed upon individuals of paramount distinction.
With the introduction of the Udyog Ratna Award, the state government aspires to laud exceptional individuals and groups whose indelible contributions have left an enduring impact on various sectors.
These sectors span the realms of business, industry, education, real estate, tourism, financial services, fashion, electronics, agriculture, banking, information technology, food, healthcare, and more.