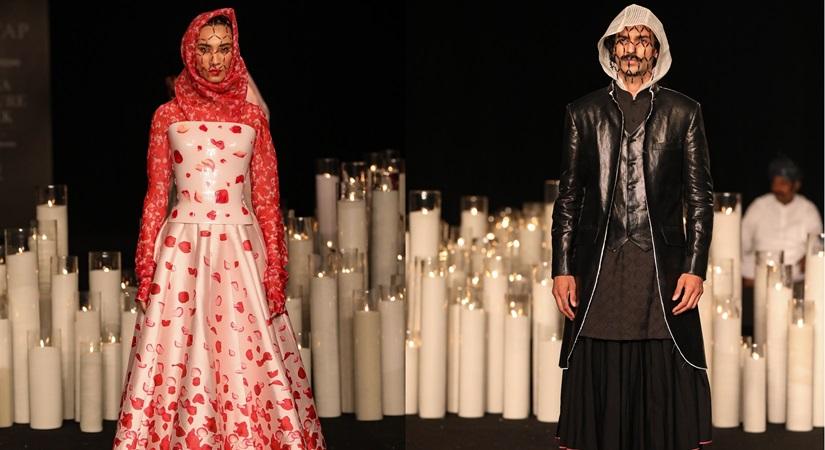 Tanya Banon
New Delhi, August 2 (IANSlife) Rajesh Pratap Singh makes his couture debut at the ongoing FDCI Hyundai India Couture Week. The designer is the only one to showcase a couture collection in its true sense with fashionable clothes which are bespoke, and contemporary.
Pratap's take on the great gilded Indian Wedding, is avant grade and chic, a step back from frills and sequins focuses on structure, textiles and style. The desert and the Indian rose come together in many avatars on decadent fabrics like silk and brocade. Woven, embroidered, printed the designer has created Poshak for both men and women.
Looking into the future the collection is non-conformist and uncustomary. A play of optics and the use of woven gold, silver, pastels and jewel tones. Custom made jewellery and hand-made footwear with metallic elements accessorize the look.
Earlier in the day there was the a dose of Bollywood glamour as Vani Gupta walked the runway for debut brand Roseroom by Isha Jajodia at The Taj Palace, New Delhi. Her collection draws inspiration from the captivating fusion of French Riviera fashion and the allure of Hollywood's Golden Era.