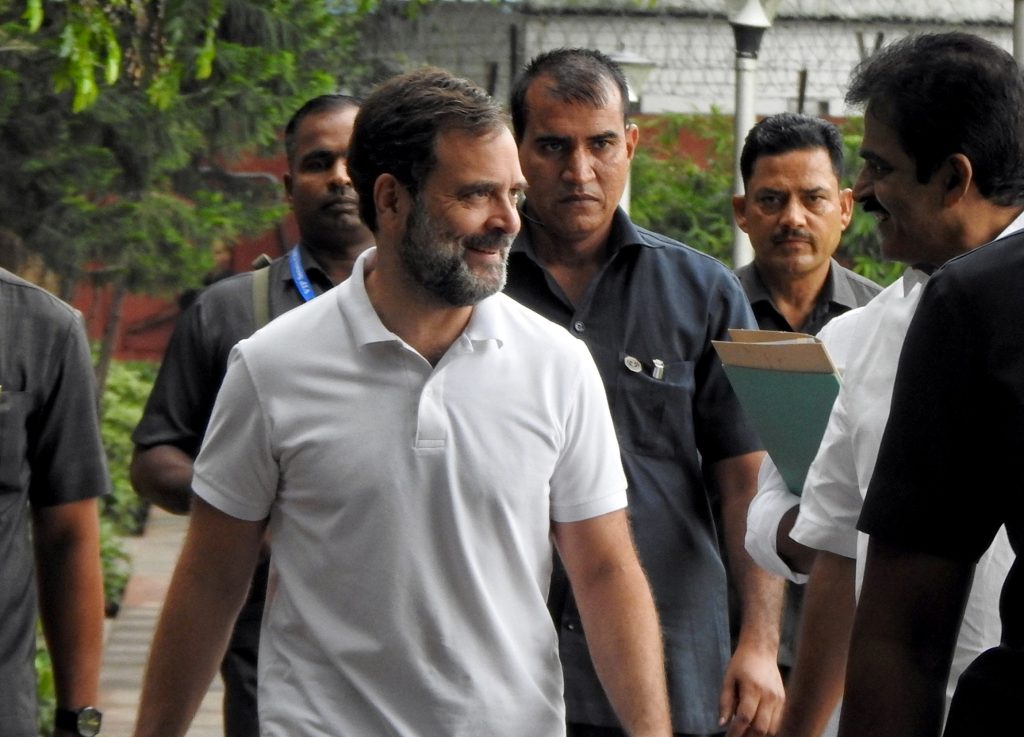 Lucknow, July 30 (IANS) After staying away from Uttar Pradesh for almost four and a half years, Congress leader Rahul Gandhi is now expected to tour a major part of the state in the second leg of the Bharat Jodo Yatra.
State Congress president Brijlal Khabri said, "Though things are fluid at the moment, party workers and state leadership have urged Rahul Gandhi to spend more time in UP in the second phase of his Bharat Jodo Yatra."
He said that the route map and dates were being finalised. "The 'yatra' is likely to commence either from August 15 or October 2," he said.
In the first leg of Bharat Jodo Yatra, Rahul Gandhi had covered just three districts — Ghaziabad, Baghpat and Shamli.
Rahul had walked for over 130 km from Ghaziabad, and covered parts of Shamli and Baghpat from where he entered Haryana. Questions were raised on Rahul's brief visit to Uttar Pradesh.
Rahul has stayed away from Uttar Pradesh after he lost his Amethi seat in 2019. He also maintained a distance from party matters in the state — more so, since his sister Priyanka Gandhi Vadra was in-charge of the state.
"Almost everyone in UP Congress has a problem with Priyanka's coterie and whenever we tried to approach Rahul with the problems here, he told us 'Talk to Priyanka' and Priyanka was not willing to listen. This led to an exodus from the party which has hit rock bottom in Uttar Pradesh," said a veteran party leader.
A former Congress MLA said that if Rahul tours Uttar Pradesh, he would revive the party organisation to a great extent and the cadres would be mobilised.
"His mere presence here would lift the party up from the realms of despair," he said.
Moreover, in the changed political scenario after the formation of Opposition's INDIA, Samajwadi Party president Akhilesh Yadav and RLD chief Jayant Chaudhary could join Rahul in Bharat Jodo Yatra (BJY) in UP.
Both the leaders had kept away from BJY in its first leg.
According to a party source, "Internal analysis indicates that the SP-RLD-Congress can swing votes in favour of the coalition in seats covering districts like Saharanpur, Baghpat, Rampur, Bareilly, Badaun and Aligarh in the west, and Deoria, Maharajganj, Ghazipur, Azamgarh and Kushinagar in the east. Rahul's itinerary may include these districts."
UP Congress leaders also want that Rahul should spend more than two weeks in Uttar Pradesh in the second phase and the route could cover around two dozen parliamentary constituencies.
The second phase of the 'yatra' could begin from Porbandar in Gujarat and end in Agartala (Tripura), sources said.