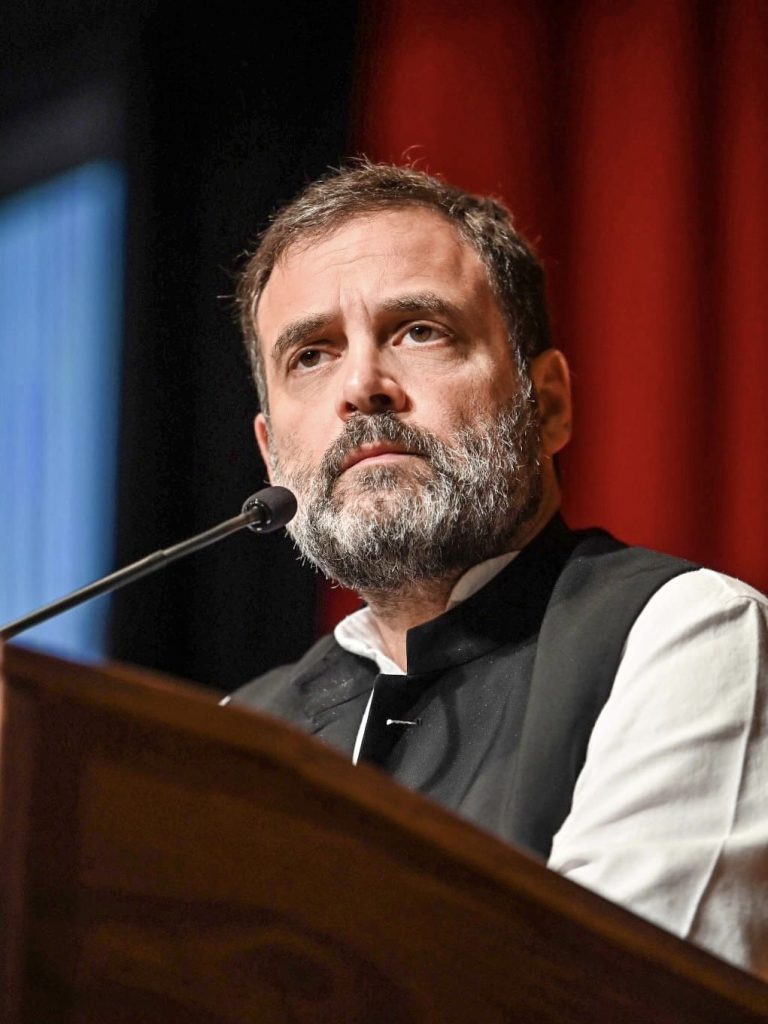 Patna, June 22 (IANS) Congress leader Rahul Gandhi will address a gathering of more than 10,000 people, including party supporters, in Sadakat Ashram — the party's state head office — before joining the opposition meeting at Chief Minister Nitish Kumar's residence on Friday.
After landing at Patna airport, party leaders Rahul Gandhi and Mallikarjun Kharge will go to Sadakat Ashram where the former will address the gathering.
Confirming the same, former state president and MLC of the party Madan Mohan Jha told IANS: "Rahul Gandhi and Mallikarjun Kharge will come to Sadakat Ashram and then proceed to the chief minister's office at 1 Anne marg.
"We have made arrangements to welcome our leaders. They are expected to arrive around 10 a.m. We have put out huge posters of these two leaders inside and around the office premises," Jha said.
"On the occasion, members of our core committee, party in charge, state president, MLAs, MLCs and other leaders will be present. Presence of Rahul Gandhi and Mallikarjun Kharge will boost our morale. Rahul Gandhi will address us during the event. We are expecting a gathering of more than 10,000 people and party supporters in the ashram," Jha said.
Notably, Sadakat Ashram was constructed by Maulana Majhar-ul-Haq in 1921. It is located on the banks of the Ganga on Ashok Rajpath. The place is 7 KM away from Patna airport.
This is the place where stalwarts like Dr Rajendra Prasad, Anugrah Narayan Singh, Braj Kishore Prasad often met during the freedom struggle. Post retirement, Dr Prasad stayed in Sadakat Ashram till his death.
The land of Sadakat Ashram belonged to a person named Kharun Mian. He had donated the land to Maulana Mahjar-ul-Haq for the freedom struggle.