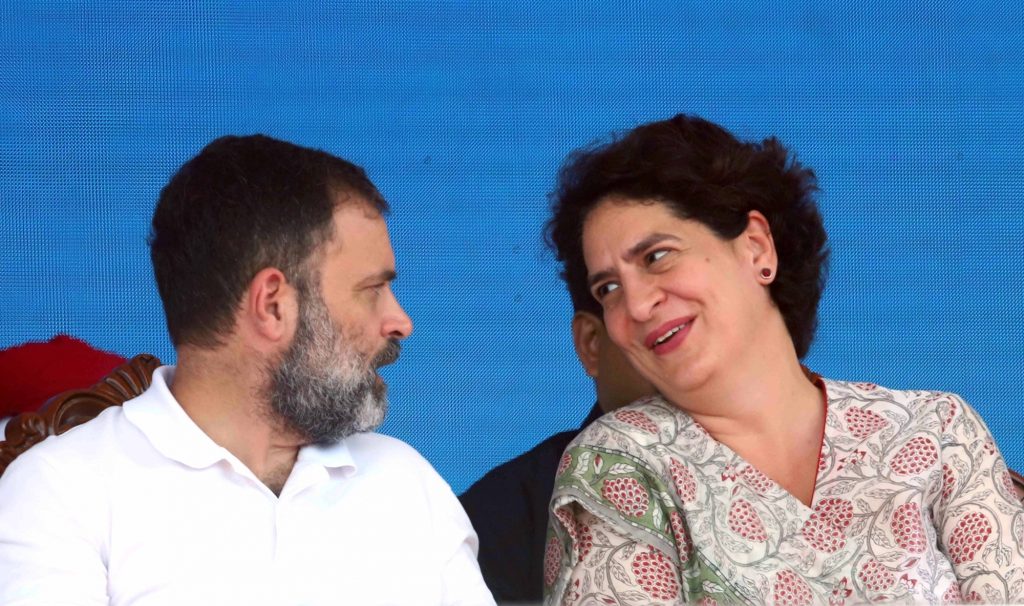 New Delhi, Oct 18 (IANS) Former Congress chief Rahul Gandhi and party general secretary Priyanka Gandhi Vadra will kick-off the party's bus Vijayabheri yatra for the November 30 Assembly polls in Telangana on Wednesday.
According to a party leader, Rahul Gandhi and Priyanka Gandhi will arrive at Begumpet airport at 3:30 p.m. by a special flight and leave for Ramappa temple by a chopper.
After offering prayers at the shrine, they will launch the bus yatra, and later address a public meeting, the party leader said.
While Priyanka Gandhi will return to New Delhi after the public meeting, Rahul Gandhi would continue to attend events in the state.
Rahul Gandhi will be attending several other programmes in the poll-bound state till October 20, the party leader said. Polling for 119 member assembly is scheduled on November 30 and counting of votes will take place on December 3.