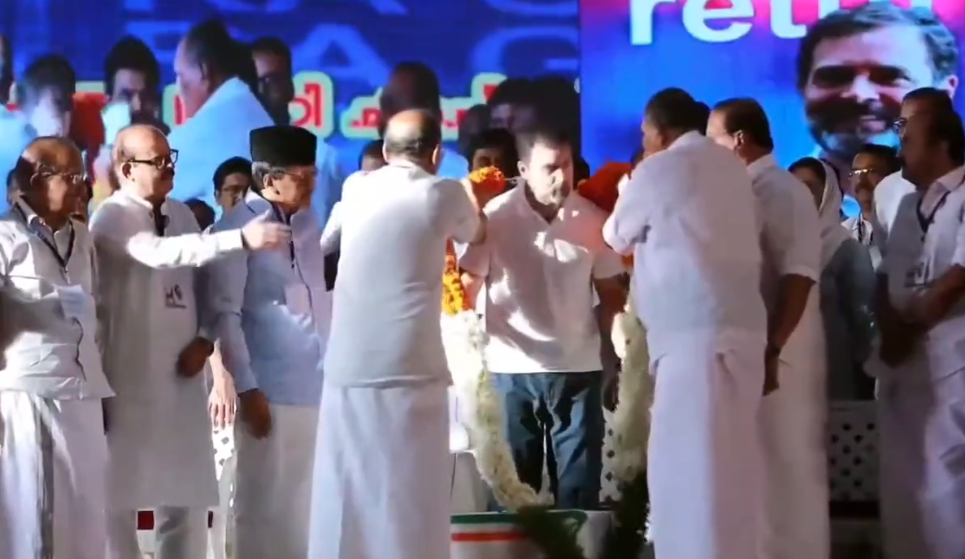 Thiruvananthapuram, Aug 12 (IANS) Congress MP Rahul Gandhi on Saturday got a rousing welcome in his Wayanad constituency in Kerala after Supreme Court reinstated his membership in the Lok Sabha, after a court in Gujarat convicted him in a criminal defamation case.
Thousands of people were eagerly waiting to see and hear him as this was his first visit to his constituency. In his speech, Rahul Gandhi slammed Prime Minister Narendra Modi over his handling of Manipur crisis.
"Modi is not a nationalist and that is why he has not visited Manipur. No nationalist will ever do what Modi is doing to Manipur. We will bring back love to Manipur. It is this fight that the Congress and Modi is having," he said.
"They (BJP) are free to disqualify me not once but 50 or 100 times, but they just cannot separate me from you because that's the love and affection you have bestowed upon me. We will work together even if we are from different political parties as I love and respect the people of Wayanad," Rahul Gandhi said.
"Even though I am happy to be back but I am sad that Oommen Chandy is not here with us. He was one leader who gave love to all and we will all miss him," Rahul Gandhi said.
He also distributed keys of new homes to nine families which were constructed by MP funds.