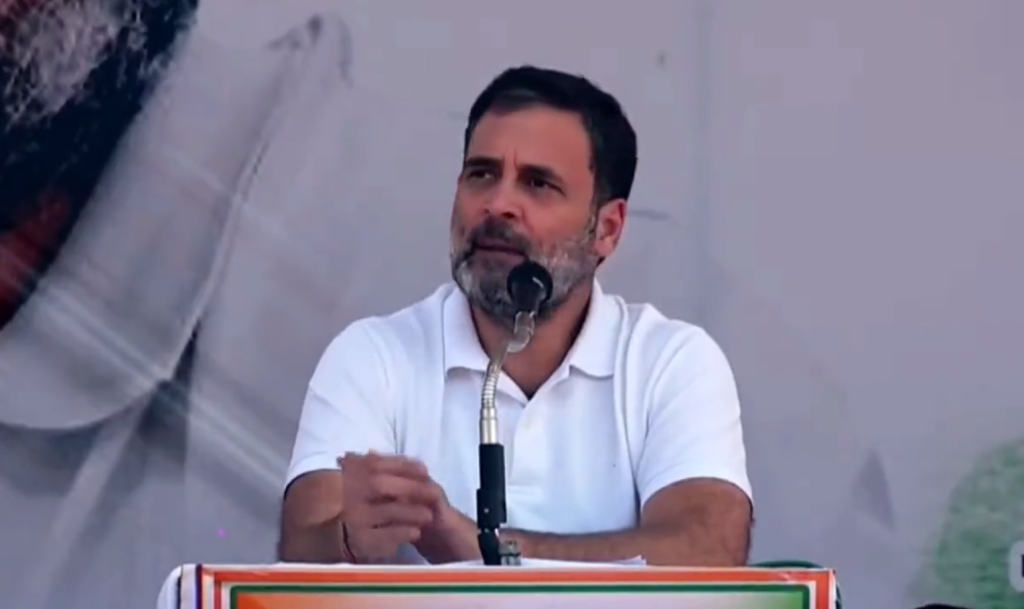 Bhopal, Nov 14 (IANS) Rahul Gandhi on Tuesday accused the BJP of toppling his party's government in Madhya Pradesh in March 2020, as he claimed that the Congress will win 145-150 seats out of 230 in the state which goes to the polls on November 17.
Addressing an election rally in Vidisha, the Congress leader claimed that Prime Minister Narendra Modi, Home Minister Amit Shah and Madhya Pradesh Chief Minister Shivraj Singh Chouhan plotted to topple the Congress government.
The Congress under Kamal Nath had formed the government in Madhya Pradesh in 2018, but it fell in 2020 due to the rebellion by 22 Congress MLAs loyal to Jyotiraditya Scindia, just within 15 months after coming to power following a gap of 15 years.
Rahul Gandhi, however, didn't mention current Union minister and his former party colleague Scindia, who played a key role in toppling the Kamal Nath-led Congress government.
Referring to the political 'crisis' of March 2020, Rahul Gandhi said the people of Madhya Pradesh will now take revenge and the Congress will make a clean sweep in the Assembly elections.
"The Congress will win 145-150 seats in Madhya Pradesh, because the people have decided to take revenge from the BJP," he said.
The former Congress President said that just like Karnataka, the party will uproot the BJP from power in Madhya Pradesh as well.
"The BJP ran a 40 per cent commission government in Karnataka. After the Congress came to power there, I told the Karnataka Chief Minister to return the money that was looted by the BJP government from the pockets of the poor people and given to the rich," he said.
"The people in Congress-ruled Karnataka and Chhattisgarh are getting LPG cylinders for Rs 500, while the people in the other states are paying Rs 1,200-1,400 for the same. Once the Congress returns to power in Madhya Pradesh, all the promises made to the people will be fulfilled," Rahul Gandhi added.