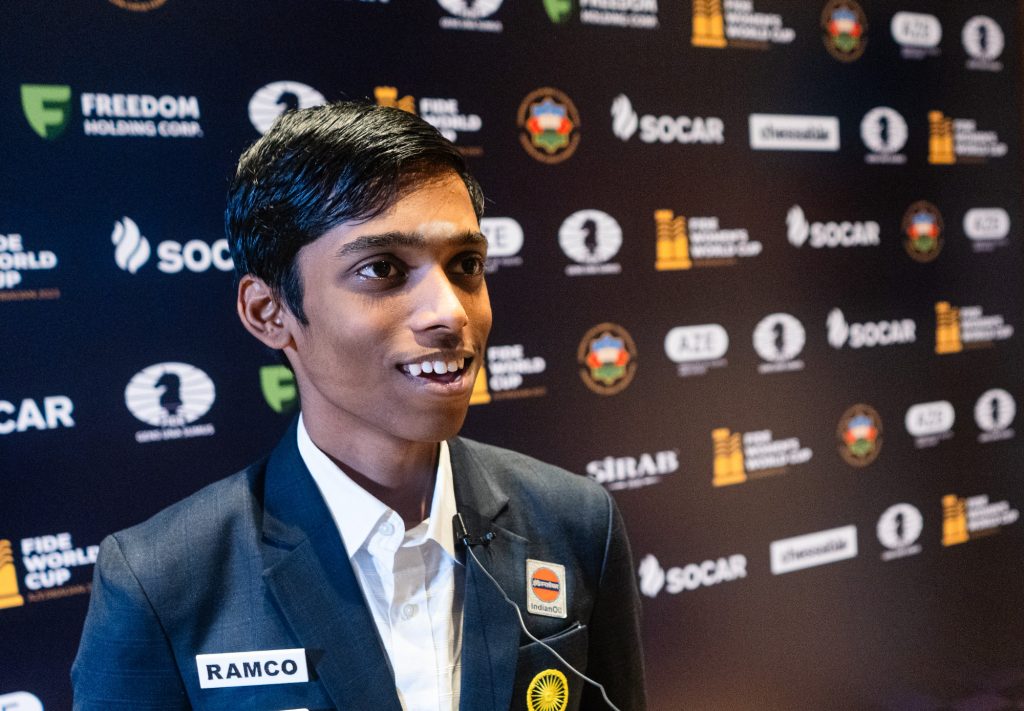 New Delhi, Aug 24 (IANS) Prime Minister Narendra Modi on Thursday hailed young Indian Grandmaster Rameshbabu Praggnanandhaa for his runner-up finish at the FIDE Chess World Cup in Baku, Azerbaijan.
Praggnanandhaa's sensational run at the prestigious tournament came to an end after he lost to world No.1 Magnus Carlsen in the tie-break after the classical games in the final ended in a stalemate.
"We are proud of Praggnanandhaa for his remarkable performance at the FIDE World Cup! He showcased his exceptional skills and gave a tough fight to the formidable Magnus Carlsen in the finals," PM Modi wrote on 'X', formerly Twitter.
"This is no small feat. Wishing him the very best for his upcoming tournaments."