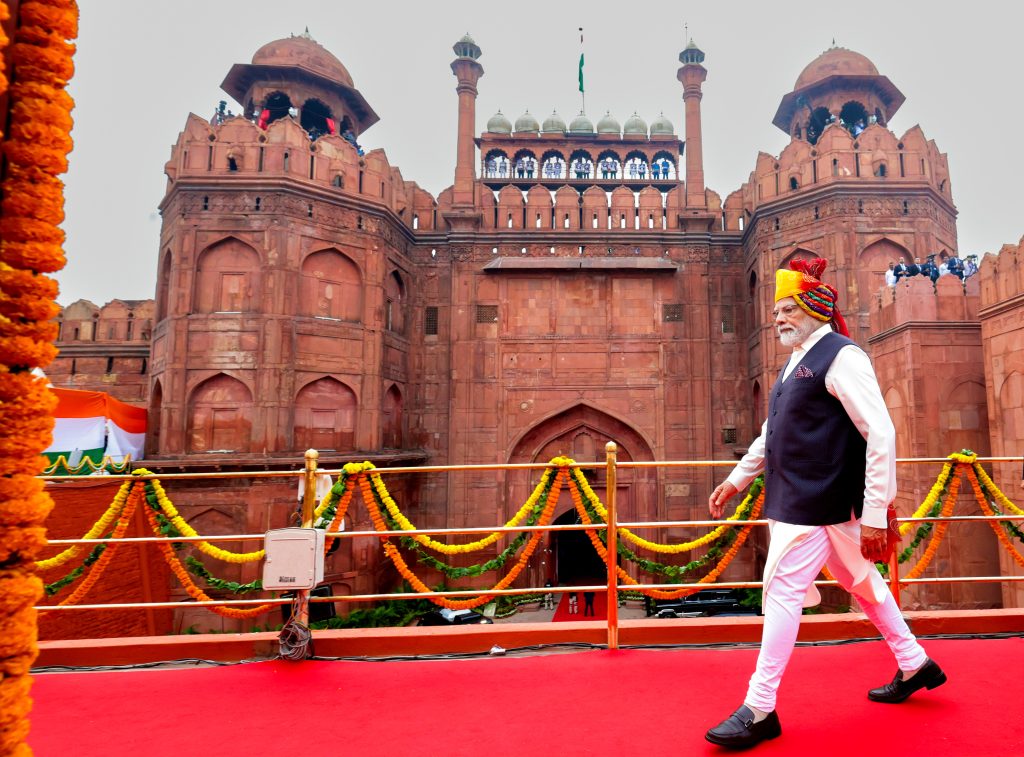 New Delhi [India], August 15 (ANI): Speaking from the Red Fort on India's 77th Independence Day, Prime Minister Narendra Modi rallied the nation to collectively confront the three evils that have long hindered the country's progress – corruption, nepotism, and appeasement.
Addressing the masses, the PM underscored the imperative need to combat these challenges with unwavering determination.
"If the dreams are to be fulfilled, the resolutions are to be achieved, then it is the need of the hour to fight the three evils of corruption, nepotism and appeasement", said Prime Minister Modi.
Highlighting corruption as the foremost evil, the Prime Minister emphasized its destructive influence on all sectors of the nation.
"This appeasement has also stained the basic thinking of the country, our harmonious national character. These people destroyed everything. And therefore, we must fight against these three evils with all our might. Corruption, nepotism and appeasement; these challenges have flourished which suppressed the aspirations of the people of our country," said PM.
With resolute conviction, he assured the people of his personal commitment to continuing the battle against corruption, pledging to create an environment that shuns corrupt practices.
Prime Minister Modi did not shy away from addressing the detrimental impact of dynastic politics, characterizing it as a system that has eroded the nation's foundations.
"Freedom from corruption, fight against corruption in every area and in every sector is the need of the hour. And countrymen, my dear family members, this is Modi's commitment; it is my personal commitment that I will continue to fight against corruption", said PM.
He called for the eradication of dynastic influence in politics, advocating for a democracy free from such constraints.
Turning his attention to the third evil, the Prime Minister decried its divisive nature that has corroded the fabric of the nation's coexistence.
He attributed appeasement to derailing the nation's sense of social justice and degrading its fundamental values. Prime Minister Modi stressed the need to vanquish appeasement from the country's governance and policy-making, asserting that it stands as a formidable obstacle to development.
The Prime Minister championed the use of technology as a weapon against corruption, sharing that 10 crore fake beneficiaries were weeded out from various schemes and the property worth 20 times that of financial absconders was confiscated.
He championed a culture of aversion to corruption, underscoring its destructive impact on public life.
As the nation aspires to become a developed India by 2047, Prime Minister Modi concluded by issuing a clarion call to arms.
"This thinking and politics of appeasement, method of government schemes for appeasement, has killed social justice. And that's why we find appeasement and corruption are the biggest enemies of development", said PM.
"If the country wants development and wants to fulfil the dream of developed India by 2047, then it is necessary for us that we do not tolerate corruption in the country under any circumstances, we should move forward with this mood", PM Modi said.