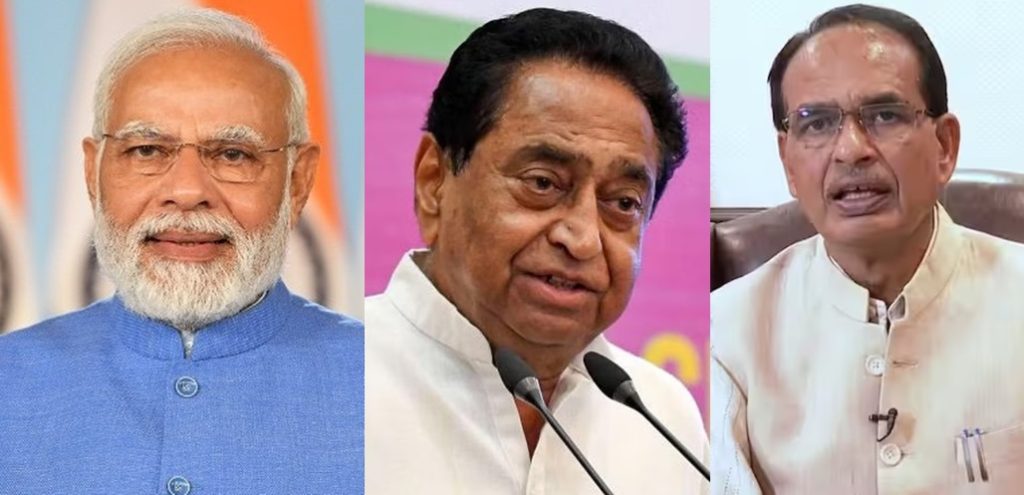 Bhopal, June 28 (IANS) A day after Prime Minister Narendra Modi hit out at Opposition accusing its leaders of indulging in corruption, the politics in poll-bound Madhya Pradesh, where the BJP and the Congress are in direct contest, has heated up.
Chief Minister Shivraj Singh Chouhan on Wednesday reiterated the Prime Minister's claim of the "Opposition indulging in corruption", and said that the BJP government would not spare anyone who would usurp public money.
Chouhan further said: "Congress has always done politics of appeasement and used people just for its votebank."
"The Congress has history of fake guarantees. A slogan of 'Gareebi Hatao' was made by the Congress way back in 1971, but poverty reached its peak. While in the last nine years of the BJP government, the poverty has decreased drastically. The Congress always used the people of ST and SC communities for their votes, but did nothing for them. Now, when the elections are at the next door, they have come up with yet another fake guarantee," Chouhan added.
Responding to Prime Minister Modi's statement that he would not spare anyone who was indulging into corruption, MP Congress Chief Kamal Nath said he (Modi) was giving a clear message to Shivraj, who has made Madhya Pradesh a "corruption state".
"PM Modi said that no scamster will be left, so the people of Madhya Pradesh want to know that Dumper scam, Vyapam scam, Poshan Aahar scam, Police recruitment scam, Nursing college scam and E-tendering scam happened during your Chief Minister's tenure. Are you sending him into jail or giving protection to scamsters?" Kamal Nath said.
Meanwhile, former chief-minister and Rajya Sabha MP Digvijaya Singh also took jibe at Prime Minister Modi, saying the latter should have ask his party workers that whether the houses built under the Pradhan Mantri Awas Yojana (PMAY) were bulldozed by Chief Minister Chouhan in Madhya Pradesh.
"You (PM Modi) should have asked the BJP workers to find out whether the houses of the people who got the Prime Minister's residence were demolished by the Shivraj government? If it has been broken, then how are those people living their lives and where are they living in the rain," Digvijaya Singh said.