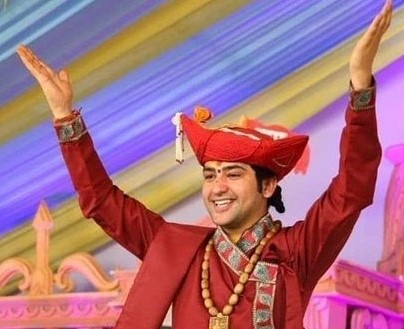 Bhopal, Aug 9 (IANS) The political slugfest has intensified between the ruling BJP and the opposition Congress in poll-bound Madhya Pradesh over Bageshwar Dham head priest, Dhirendra Krishna Shastri's programme in Chhindwara.
The Congress seems to be looking to cash in on the popularity of the controversial self-styled godman after a three-day 'ram katha' was organised in Chhindwara district hosted by state Congress President Kamal Nath and his son and Chhindwara MP Nakul Nath. Lakhs of devotees attended Shastri's religious programme here.
On the one hand Kamal Nath seems to be getting along well with Shastri, which the state BJP leaders are calling as "Congress' hypocrisy".
Though, Dhirendra Shastri's ram katha in Chhindwara has ended but politics over it has intensified in poll-bound Madhya Pradesh.
At the conclusion of the ram katha, Kamal Nath said: "The relationship between me and Acharya Shastri is related to Hanuman ji, it is a relation of faith and belief. I have spent 40 years of my political life for the welfare of the people, similarly Shastri ji, you have narrated kathas at many places, but you will rarely find a place Chhindwara to narrate a religious lecture and devotees like in Chhindwara."
Chief Minister Shivraj Singh Chouhan also took a jibe at the Congress for the ram katha that took place in Chhindwara, saying: "The Congress is confused and is looking desperate. Those who once avoided taking the name of Lord Ram and called it a mythical figure, today they are participating in kathas and reciting Hanuman Chalisa. The Congress is forced to resort to such tactics since the elections are approaching. This is the electoral devotion of the Congress."
Chouhan also added, "Kamal Nath is thinking 'should I go here or there', it is very difficult where to go..? Now one of his party leaders has said that who should become the Chief Minister? Questions are being raised only on his existence as a leader. Now I feel that he has also started organising religious kathas to strengthen his position as a Congress leader."
State Home Minister Narottam Mishra also attacked Nath on the issue.