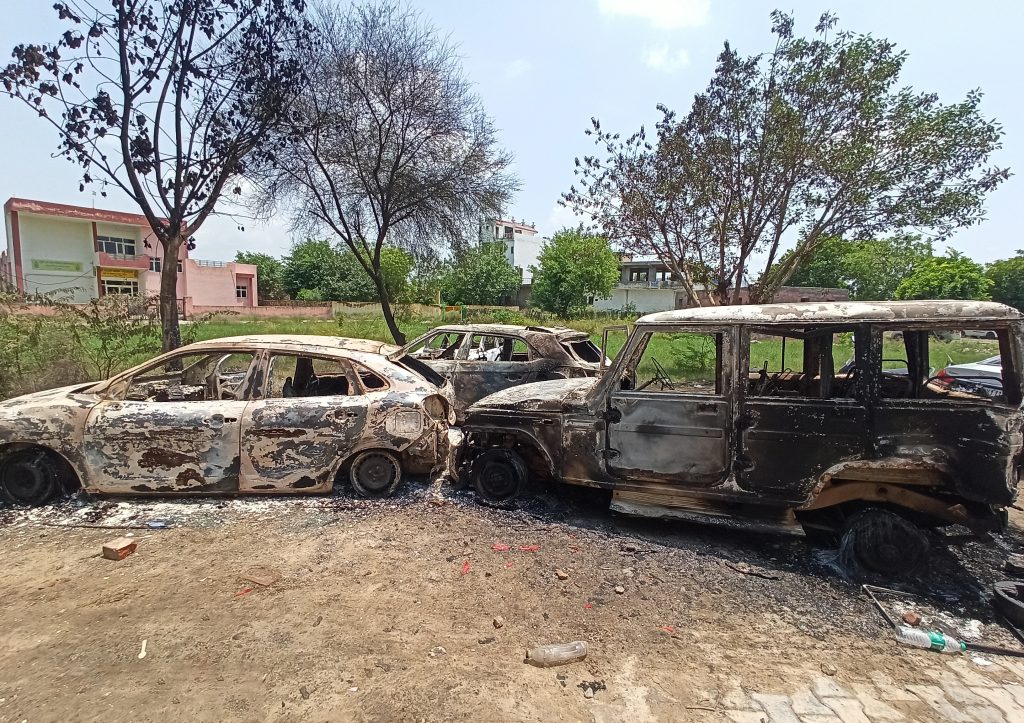 Gurugram, Aug 3 (IANS) The police on Thursday said that they would look into the role of minors in the violence that rocked Haryana's Nuh and Haryana districts earlier this week.
A police officer said that a total of 45 FIRs have been registered so far, while 139 people have been arrested in Nuh.
Besides, the Gurugram Police have also registered 25 cases and nabbed 33 people for their alleged involvement in the violence.
The National Commission for Protection of Child Rights (NCPCR) has also reportedly sought an inquiry into the alleged use of children in stone pelting and other illegal activities in Nuh clashes.
A senior police officer said that search operations were underway in Nuh to nab those who were involved in clashes.
"Police are probing the matter from all possible angles. Children who were used in this illegal protest would be identified and presented before the concerned authorities," he said, requesting anonymity.
It is being said that the NCPCR expressed its concern over the involvement of minors in stone pelting and other illegal activities during the attack on a Vishva Hindu Parishad procession in Nuh.
The NCPCR also urged the authorities to conduct a thorough inquiry into the events.
So far, six persons have been killed in the violence.