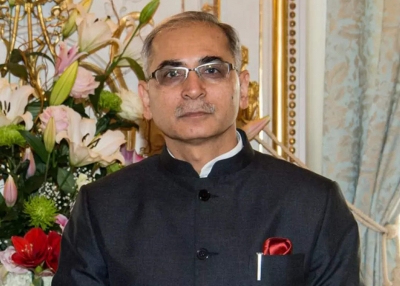 New Delhi, June 19 (IANS) Prime Minister Narendra Modi's first official state visit to the US from June 21 till 23 will be a milestone of bilateral relationship, the external affairs ministry said on Monday.
"It's a milestone of the relationship between the two countries," said foreign secretary Vinay Mohan Kwatra while briefing the media on the state visit.
"One of the key components which will be prominently showcased during his visit will be bilateral defence cooperation," Kwatra said.
The second key component has been strong trade and investment partnership between India and the US, and third is the technology component which interfaces with many other domains like telecom, space, manufacturing and investment, the foreign secretary added.
"On the first day of his arrival to Washington DC, the prime minister's first key engagement will be an event that would focus on scaling for the future, which would try to bring out key complementarities and the objectives that both systems seek to promote and achieve," informed Kwatra.
"On June 22, there will be four to five key components — ceremonial welcome at the White House, a set of bilateral meetings, the prime minister's scheduled address to the US Congress and the ceremonial state dinner," the foreign secretary said further.
On Modi's visit to Egypt, Kwatra said that his state visit to the North African nation will take place between June 24-25.
"This will be the prime minister's first visit to Egypt and the first official bilateral visit of an Indian PM to Egypt since 1997," Kwatra informed.